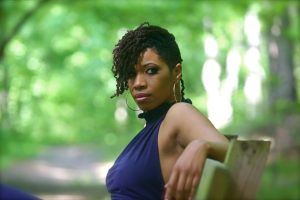 GFM Fam we wanted to start off your week with some new audio goodness from Carmen Rodgers.
From the press release…
"Make A Way" is the first single from Carmen Rodgers' highly anticipated upcoming release "Stargazer." Carmen and her co-writer Claudia Melton partnered with Grammy-Award winning Super Producer S-1 (who brought us Kanye West's "Power," songs from "Yeezus" & "Watch the Throne" and Beyonce's "Best Thing I Never Had") & Caleb of SKP Productions, to bring you this mid-tempo, synth-laden jam. "Make A Way" is sure to be a new fan favorite with its infectious groove and thoughtful, clever lyrics…and is certain to "make a way" to many hearts.
"Make A Way" is now available digitally on iTunes, Amazon, Bandcamp and everywhere digital music is sold.
Also check out the video for "It's Me" from Carmen's The Bitter Suite EP