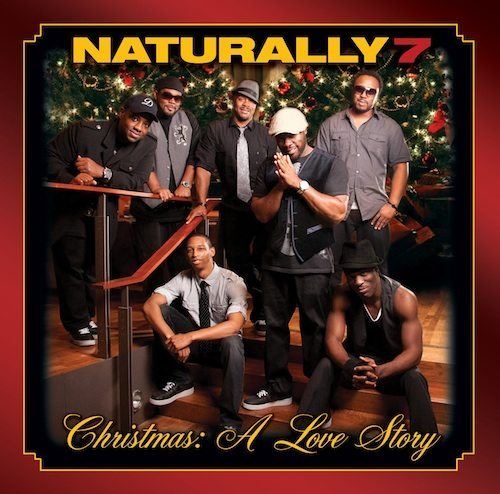 Ok family, it's that time again!!!
Time to push through the holiday rush, spike your favorite eggnog,  and pretend you really like that fruit cake you get every year! To help you get into the Christmas spirit, you may want to pick up Hidden Beach recording group, Naturally 7 with their newest release, Christmas: A Love Story now available on iTunes. For those of you who love the vocal purity of acapella groups like Take 6 and Boyz II Men, you will find yourself pleasantly pleased with this seven piece harmony group who showcase original interpretations of classics like Have Yourself A Merry Little Christmas, Silent Night and Joy To The World. To catch this incredibly gifted group, Naturally 7 will return to the road November 23rd through December 13th as special guests on Michael Buble's Crazy Love Tour.  Additional TV appearances will include ABC's The View ,Wednesday, November 17th when they  join Ludacris and Rudy Currence to sing "Soul Bossa Nostra." from Quincy Jones' latest release, Q:Soul Bossa Nostra.
Now sit back and enjoy this full album stream beneath the hood!!!
Naturally 7 – Christmas:A Love Story by Fortress Marketing

Hope is a music enthusiast and continual student of photography. Also known to rock out a quiet church or elevator with her current ringtone, Tom & Jerry's Uncle Paco, "Crambone".