Love Is Everything, the new EP from singer and actress Antonique Smith is out NOW and available for download at iTunes.
About the EP Smith says, "I truly believe that if we all loved ourselves and one another more that most of the problems in our world wouldn't exist. This EP is the jewels of wisdom that I've collected over the years in my personal life experiences."
Stream it here
In addition to the EP release, check out Antonique in her latest film, "Stock Option", a made for TV One romantic comedy. Check your local listings for re-airing.
ABOUT ANTONIQUE SMITH:
Antonique Smith is a singer, songwriter, actress, and social justice activist, primarily known for her starring role in the blockbuster film, Notorious, as well as her leading role in the Broadway musical, RENT. She was recently nominated for Best Traditional R&B Performance at the 2015 Grammy Awards and recently released a second single called "Higher" available on iTunes now.
Connect with Antonique Smith
www.antonique.com
www.twitter.com/antoniquesmith
www.facebook.com/antoniquesmithfb
www.instagram.com/antoniquesmith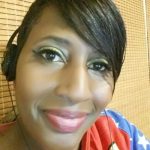 I have questions. Artists have answers.