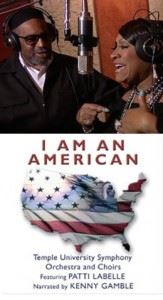 A few weeks ago, GFM had the privilege of attending the opening of the National Museum of Patriotism, where Kenny Gamble and Patti Labelle were being honored. They were awarded the museum's elite honor, the Patriot Award, which is bestowed upon patriots that commit to making the U.S.A. a better place.
In addition to their musical contributions over the years, they were also recognized for their tremendous efforts in giving back to the community through various outreach programs. Other honorees included Lee Greenwood, Country Music Ambassadors — Cowboy Crush and Access Hollywood.
Kenny Gamble produced the song, "I Am An American", and requested his childhood friend, Patti Labelle to perform it along with the Temple University choir and orchestra. The song was adopted by the late U.S. spiritual leader, Father Divine and his International Peace Mission Movement and was also presented to President Barack Obama during inaugural festivities.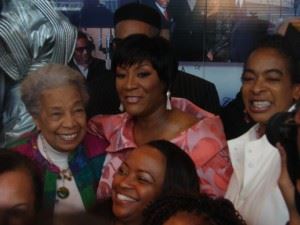 The museum itself is a spectacular tribute to the American spirit. In addition to the Patriotism in Entertainment and Music Exhibit, they also feature examples of patriotism in government, science, volunteerism, military, business, community service and education.
It's located right across the street from the Georgia Aquarium, so be sure to check it out the next time you're in Atlanta.
Special thanks to Gena and the entire staff of the museum for showing us love.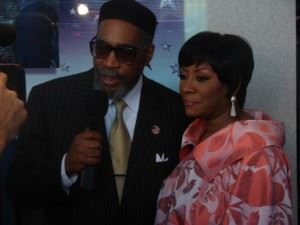 From the press release:
Kenny Gamble views "I Am An American" as a recording meant to inspire, uplift and encourage a sense of pride in the nation: "In recent times, Americans have been depressed about many things and not always happy about the country. The words of this song and the performance by Patti LaBelle and the Temple choirs and orchestra can lift the spirits for America that has always been destined to be a country standing for freedom, justice and equality. It is the first time in the history of humanity that we have people of all creeds, colors and races in one place at one time. This recording is about being proud to be an American because, we are doing a lot of great things right now. I'm hopeful that "I Am An American" will be a new song for our country, that it will raise our morale and raise the consciousness of the people at a time when destiny has put us at a turning point in our history as a nation."
National Museum of Patriotism
Gamble & Huff