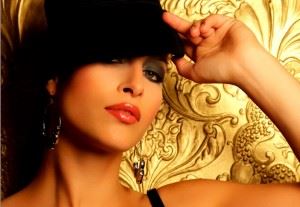 The long awaited album, from neo-soul singer, Kaye-Ree is finally here. You can pick it up on iTunes, Amazon and quality record stores everywhere. Check out the press release:
REVOLUTIONARY? NO! "REE"VOLUTIONARY!!!

In a time, where everyone's insecurities and complaints about the so-called downfall of the music industry has reached record high along with their short attention span due to the overwhelming media-overflow, fans actually have to exercise their mental again by some how evaluating and then appreciating the sensible art of music again. They must be, what we like to call, "Ree"sensitized.

Yes, time couldn't be any better for the Persian-German, singer and songwriter, Kaye-Ree, to introduce her solo album, "Endless Melody."

Kaye-Ree, an ambassador for realism, is seen as a remedy for the international financial crisis, an answer to people's longing for emotional substance in music. Is she? We sure hope so!

Furthermore, Kaye-Ree is offering honest and relevant music, a soundtrack for us to lay back and dive into her musical world, that hasn't really been apparent since the emergences of SADE and Lauryn Hill, in such an eloquent, smooth and timeless way.


This very impressive German-Persian soul lifts you up and touches everyone who is into good music that is mixed with classical guitar melodies, contemporary Jazz, Alternative Hip-Hop along with meaningful lyrics filled with substance and relevance.

With a voice that sounds like sex for your ears, as some say, Kaye-Ree performs and writes about the essentials of love and her life-philosophies, while combining the elements of different cultures. She has a lot to say and uses her captivating music as a channel to speak to the world and to free her soul. Also, she is already on mark to write her second album.

Kaye-Ree is a timeless artist and refuses to embody the one-hit wonder model. She is a pure artist with a lifetime agenda. This is, however, the beginning of a long journey. The out-going artist says she is proudly introducing her long awaited Debut Album, "Endless Melody," on Reevolution Music, which will be released May 8th on CD, Vinyl, and mp3. She produced the "Reevolution" project together with music producers, The Noizmakers and DJ Opossum of Wegotsoul.

Yes, the summer can finally arrive, now that we have the right soundtrack for it…

thanks to Kaye-Ree, the new German-Persian Empress of Soul!
Official Website
MySpace
YouTube
Twitter
Kaye-Ree at GFM