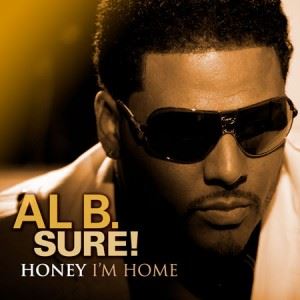 Wow. It's been a looooong time coming.
Hidden Beach has release a sneak preview of Al B Sure's upcoming album, Honey I'm Home.
The single, "I Love It (Papi Aye Aye Aye)" is available for download now, and you can pre-order the album (available June 23rd), directly from Hidden beach here.
Hidden beach is a great label, representing real music and it's evidenced by their 'Q for Quality' rating for all of their products.
Here's an excerpt of what it means:
WHAT DOES 'Q FOR QUALITY' MEAN?:
Beginning shortly, consumers will see two stickers on our releases pronouncing them "Q-rated" (which merit it and include every release to date). This simple "Q Rating" is a few words that mean a lot. It is your stamp and guarantee that the product that bears it we believe to be the highest possible quality in that no shortcut was taken in its production. What this means in terms of CD's and other recordings that bear this stamp is that every aspect was reviewed intensely and scrutinized by it's creators and every note, sound and word was meant to be heard in the form it is presented. Mixes and masterings of the recordings were done with consummate professionals and the sequence was debated, contemplated and presented in a way to provide for them to be experienced as complete body of works. The consumer should never have to hit the skip button.

Find more music like this on The Hidden Beach Family