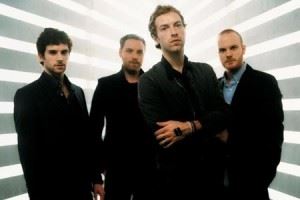 Nice! From the "artists who get it file", Coldplay has announced that they will be giving away a free live CD, LeftRightLeftRightLeft, at their remaining shows for 2009.
The promotion starts on May 15th with their show in West Palm Beach, FL. and the album will also be available as a free download exclusively on their website.
According to the band, the give-away is meant as a recession-busting mark of gratitude to everyone who's supported them: "Playing live is what we love. This album is a thank you to our fans – the people who give us a reason to do it and make it happen.
Now, the "free model", "how do you compete with free", "free as a loss leader" etc. doesn't work for everyone.
For superstars such as Coldplay, Trent Reznor, Radiohead & a few select others, it makes sense. But for many, the free model may have lost it's value, particularly when your product isn't even 'free worthy'.
Ironically, I came across a couple of posts, one from marketing guru Seth Godin and another from Kate over at Outlandos Music, (which Seth references) that break down the pro's and cons of the 'free model' very well. Check them out and let us know what you think. In the meantime, enjoy LeftRightLeftRightLeft!