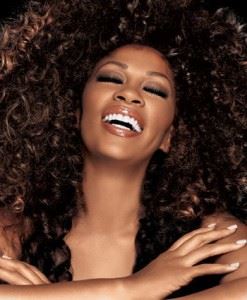 From everyone here at the Grown Folks Family we wanted to take a little time out to wish Jody Watley a very Happy Birthday!
To celebrate the wonderful music that this true diva and pioneer has gifted us with we would like to provide all of you with a special Birthday Tribute Mix put together by none other than DJ PHAZE. You can follow the beats on Twitter @THEDJPHAZE.
On a personal note I must say that I was so pleased to see that Jody was asked to state her views on social media yesterday with Rick Sanchez of CNN. In my opinion Jody Watley is an artist who truly gets it. No facade, real connectivity, humility and inspirational. Follow her on Twitter @jodywatley.
You can download a copy of the mix here.
You can listen and download here as well.
Jody Watley Birthday Tribute Mix by GrownFolksMusic
Tracklisting
1. I Love To Love
2. Photographs (Eastwest Connection Remix)
3. Midnight Lounge
4. Waiting in Vain
5. Saturday Night Experience
6. A Beautiful Life
7. Come Into My Life
8. I Don't Want You Back
9. Once You Leave
10. I'm The One You Need
11. Don't You Want Me
12. Real Love
13. Looking For A New Love
14. What You Gonna Do For Me
15. Midnight Lounge Interlude
16. Something New
17. Off The Hook (D-Dot Remix Ft. Rakim)
18. Friends
19. Borderline
20. No More Tears To Cry
21. You'll Never Find A Love
22. Only You
23. Everything
24. Love Hangover

Ivan Orr is a multi-instrumentalist, composer, performer, and writer. A native of Charlottesville, Virginia Ivan was involved with the forming and nascent days of The Music Resource Center as its first Program Director. A graduate of Virginia Commonwealth University's Department of Music, Ivan currently resides in Richmond, VA where he maintains an active performance and production schedule while serving as the Music Editor for Grown Folks Music, a position he has held since 2010.