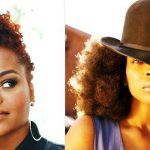 Classics between 2 of my favorite performers ever. What makes this mix different is that I incorporated live versions of the songs as well.
Intros…
Jill Scott – Long Walk (Groove)
Erykah Badu – Searching
Jill Scott – Whatever
Erykah Badu – Turn Me Away (Get Munny)
Jill Scott ft. Mos Def – Love Rain (Head Nod Remix)
Erykah Badu – Back in the Day (Puff)
Jill Scott – Family Reunion
Erykah Badu – Me
Jill Scott – Hate On Me
Erykah Badu – Fall In Love (Your Funeral)
Jill Scott – He Loves Me (Lyzel In E Flat)
Erykah Badu – Live Bootleg – 14 – Ye Yo
DJ 1derful's Home

Ivan Orr is a multi-instrumentalist, composer, performer, and writer. A native of Charlottesville, Virginia Ivan was involved with the forming and nascent days of The Music Resource Center as its first Program Director. A graduate of Virginia Commonwealth University's Department of Music, Ivan currently resides in Richmond, VA where he maintains an active performance and production schedule while serving as the Music Editor for Grown Folks Music, a position he has held since 2010.