Jill Scott's rendition of the Bill Withers classic "Lovely Day" is being used by her former label Hidden Beach to inspire a Random Acts of Kindness and Volunteerism campaign.
Hidden Beach explains the video saying:
"The new science of Happiness says that performing Random Acts of Kindness raises Serotonin – the bodies "feel good" chemical. We used kids in the video to depict the giving nature of the campaign. As we kick off the New Year, we wanted to remind everyone that the spirit of the holidays can continue every day of the year."
The "Lovely Day" music video was directed by newcomer Alex Magana in San Fernando Valley and stars a cast of unknown child actors from Los Angeles. And the track appears on The Original Jill Scott from the vault vol. 1, which was named Best of 2011 by iTunes US and UK.
Source: http://www.theybf.com/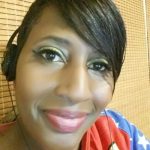 I have questions. Artists have answers.