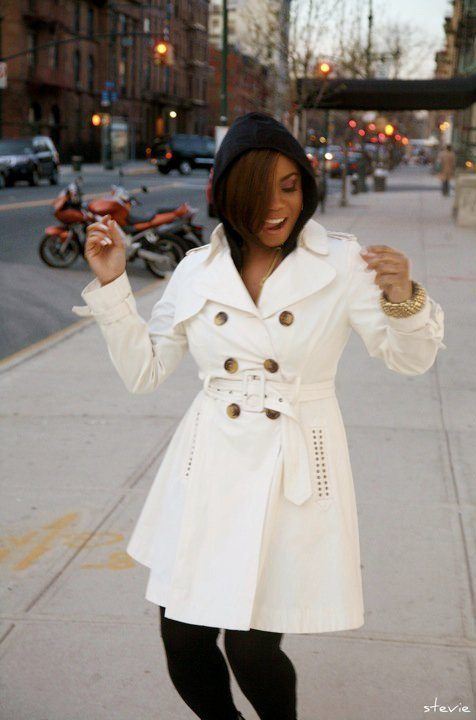 We were already anxiously anticipating her debut release, "Just Glow", but having had the pleasure to finally meet her and see her perform live at the ISMS, we're sold! Her voice and presence are undeniable. You can safely add this to your list of fourth quarter purchases. Shout out to Stevie (Stevie's Soul) for making the connect! Be sure to check out her podcast monthly podcast for the best in everything soulful. Hit the jump for more on Who is Gloria Ry'ann?

Permalink

From her bio:
Not since Minnie Ripperton has there been a more enchanting songstress with a glass-shattering high octave vocal-range. This show-stopping beauty Gloria Ry'ann is riding on the success of her current single releases "O.M.G." and "Back With You". Gloria is the treasured find for today's music lovers. Entertaining crowds large and small across the country, Gloria has performed with the likes of Pop Princess Rihanna, Oscar -winner, Jennifer Hudson, legends Ashford & Simpson, Patti Labelle and the late Teddy Pendergrass.

Gloria has appeared on,The Today Show, 106th & Park, The Monique Show, The Tom Joyner Morning Show, The Nobel Peace Prize Ceremony and MTV European Music Awards as a supporting vocalist and as a soloist.

"Music is the fabric of my soul. " Gloria says.

A Chicago south side native, Gloria grew up with a love of music that was fostered by her mother who encouraged her to sing and perform for family and friends.

Permalink

Back then, Mariah Carey, Stevie Wonder and Teena Marie were among the vocal heroes of young Gloria who soon began lessons with the world renowned composer Dr. Lena Mc Lin. Over time, Dr. Mc Lin helped Gloria nurture her skills as a artist that gave her the confidence to relocated to New York City and focus on her music career. "I knew moving to New York would be my push to pursue my dreams to make them my reality."

Her determination is paying off. Emerging as a dynamic vocalist, with a four octave range Gloria Ry'ann has been featured throughout the country as a headlining music act. Her music has found a home on radio stations around the world. Listeners are flocking to her sound and performances that convey a style which Gloria describes as "positive, vibrant, classy, sensual, and sometimes naughty."
Connect with Gloria on Facebook and Twitter.