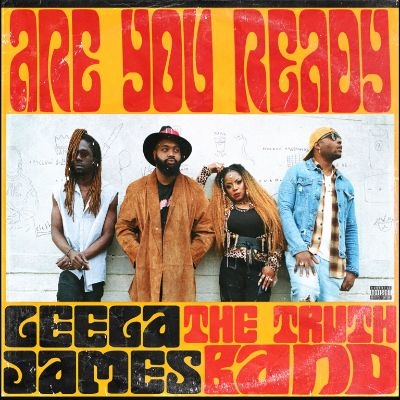 Grown Folks Music chatted with Leela James about stepping outside of the soul lane that she is known for and joining forces with a band called The Truth to present what they are dubbing Swag Rock Soul on their new EP Are You Ready.
About the edgy sound of the music James said, "At the end of our day it's our music. We've [black artists] always made all kinds of music. Always. It's always had a swag and flavor to it because it's always gonna be soulful because of its origins." Read and enjoy the rest of conversation below.

GFM: You have teamed up with a band called The Truth. Is that something that you put together? Who approached who about this collaboration?

LJ: I've worked with Rex Rideout on my last couple of projects and he actually came up with the concept… with the idea. He proposed that we all connect. I had already worked with one of the guys, Jared. He produced a record on my last album. It made a whole like of sense. When we were throwing the idea around– the concept and what we wanted to do it was just like, 'Oh yeah, that would be perfect.' We're all kind of cut from the same cloth in terms of our like and love for music. [We're] just some LA kids basically that were able to collaborate on a great EP, I feel like. It just made a whole lot of sense. We had a great time doing it. It was so fun and easy. I think it was probably one of the easiest projects I've ever done.

Let's Just Make Some Music
GFM: Did you have any reservations about doing this style of music coming from R&B? Did you have any reservations or fears about what the fans would think? Or, are you excited to bring a whole new base with this new project?

LJ: I'm excited to add to my base. Add to it definitely. Because for me, I've always just liked all kinds of music. I've always performed and made all kinds of music. You just didn't always hear it on the larger platforms. This was a great opportunity to say, 'Hey. We're just gone make some music and let the chips fall where they may.' It's just music and at the end of the day I'm a singer with soul– which makes me a soul singer. You're always gonna always get that soul element in my music because that element is my voice. It doesn't matter the particular style, if you will, you're always gonna still get a general, overall sound that's gonna come across soulful.
With me it wasn't that much of a stretch. It was like, 'Let's just make some music.' It might be a little edgier than what people are used to from me, but that's just because that's what they are used to hearing being played. That ain't because it's not in me to do. 
GFM: So, let's talk about that. You were saying that you just decided to make music and let the chips fall. Talk about the freedom that you have to be creative as an independent artist now that you're able to move through different musical spaces without anyone telling you, 'No.' Or, 'You can't do that.'

LJ: It's obviously a wonderful space to be in because I don't think any real artist that's true to himself/herself, ever wants to feel like they are put under constraints as far as being creative and what they can and can't do with their creativity. I've never liked the idea of being put in a box. Again, this was an opportunity for me to step outside of what the perception has been possibly, and just show one of my other many sides.

I love all kinds of music and this was just kind of like a segue to showing my artistry. I liken it to artists such as Jimi Hendrix and Prince. Prince was an amazing, amazing artist. If you listen to his entire body of work, some of it might sound more edgy and rock 'n roll than some of the other records. But, it was also still soulful and it was all still Prince. It still touched the soul. When you're just an artist that loves music, you can't be put in a box when it comes to making music… and you shouldn't be put in a box.
GFM: The video is a whole mood and a vibe. Was the crowd brought in for the video or is that what naturally happened for the performance shots in the video?
LJ: That was the natural vibe. It actually turned into a mini-show jam session. They just captured it. It was just the energy and the vibe of the evening and playing the music. We happened to shoot a video to that particular song. But we also, as we were shooting in between takes, played some of the other records on the album. Throughout the day people just started kind of turning up and getting with the music and feeling the vibe. How we shot it… the location… it just felt… it was the mood. It just captured what was happening at the time. I don't think the directors had to really orchestrate much other than tell us, 'Okay we gotta get this take from this angle.' But, the audience was kinda doing their own thing each take [laughs].
Swag Rock Soul
GFM: One of your band members described what you do as Swag Rock Soul. Can you give us a definition of what Swag Rock Soul is.

LJ: I guess what he's saying is there's an element of rock to it, but we got some swag to us because we're all low-key hood kids [laughs] and definitely very soulful so its not like… it's not soulless. It got an edge to it. It got some flavor to it. It's not [pretends to yell]. It's like, 'Hey, what it do?' It's a little mix… you feel me.

Leela James and The Truth is gearing up for the 19-city Are You Ready? Tour, which starts June 21 in Covington, KY and culminates on July 18 in Glenside, PA, at the Keswick Theatre. The tour will make stops in New York, Atlanta, Chicago, Memphis, Nashville, Durham and a host of other cities. Check out the dates and cities below,
Date City Venue
Jun-21 Covington, KY Madison Theater
Jun-22 Indianapolis, IN The Vogue
Jun-24 Cleveland, OH House of Blues
Jun-25 Chicago, IL Thalia Hall
Jun-26 Nashville, TN Marathon Music Works
Jun-28 Memphis, TN Minglewood Hall
Jun-30 Birmingham, AL Saturn
Jul-2 Baton Rouge, LA Varsity Theatre
Jul-3 Mobile, AL Soul Kitchen
Jul-5 Ponte Vedra Beach, FL Ponte Vedra Concert Hall
Jul-6 Clearwater, FL Capitol Theatre
Jul-7 Ft. Lauderdale, FL Broward Center for Perf. Arts – Amaturo Theatre
Jul-8 Orlando, FL Plaza Live
Jul-10 Savannah, GA Victory North
Jul-12 Atlanta, GA Atlanta Symp-hony Hall
Jul-13 Columbia, SC The Senate
Jul-15 Durham, NC Carolina Theatre
Jul-17 New York, NY Webster Hall
Jul-18 Glenside, PA Keswick Theatre
Leela James has joined forces with a band called The Truth to present what they are dubbing Swag Rock Soul on their new EP Are You Ready.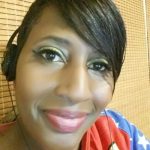 I ask questions of your some of your favorite artists.