Grown Folks Music chatted with R&B group HI-FIVE about the group's new music (HI-FIVE The EP), what they think has contributed to the demise of male R&B groups and how the group is honoring the late Tony Thompson as it moves forward as HI-FIVE. Read and enjoy.
GFM: You've released new music: HI-FIVE The EP. Tell us about it.
HI-FIVE: It was quite the task to get here I guess with the group not being together for so long. Treston (Irby) got it in his heart to put the group back together. We were figuring out a direction and what we should be doing. Once it came to us it was pretty clear. Originally we were going to release one single once we got together and started recording, but we couldn't really figure it out. We had a couple of really nice songs, so we decided to go ahead and put out an EP– an extended play album. We gave you five songs to just kind of test the waters from not being quote/unquote relevant in the music industry for such a time. So that's the direction that we went in– putting out five songs and giving everybody a little taste of what's been going on in our lives.
GFM: You mentioned the direction in which you wanted to go. Talk about the feel and the direction of the new music. Is it more for the new generation, or is it more reminiscent of what we're familiar with from HI-FIVE?
HI-FIVE: We're keeping it relevant. We're definitely keeping our ear to the street, but we're also keeping the essence of HI-FIVE. So when you hear one of the songs from us you'll know that it's us, but it's something that definitely can compete in today's market. We keep our ears to the street so that we can stay relevant, but we have more lyric content– more things that everyone can listen to– as opposed to just in the club stuff. (We have) stuff you can play around the house and you can listen from A to Z to the whole album.
GFM: Were you pleased with the way the group's story was told on (TV One) Unsung?
HI-FIVE: I was pleased. I'm not an original member (Billy Covington), but just having an inside scoop from the original members– the accounts I was told and the history lesson that I was given even before I was a part of the group– it seemed to be pretty accurate according to that story. There was a lot of stuff in there that still wasn't… you couldn't put everybody's lives over 20 years into a one-hour show. But, the things that needed to be said and pointed out– those things were captured in the correct manner I believe.
GFM: Tony Thompson is beloved. As you move forward as a group, how are you handling his legacy?
HI-FIVE: We're keeping it going, and we're trying to be open. We're trying to be open to the criticism so to speak. Some people aren't taking to it, some people are. A lot of the fans are realizing that it's not about anybody replacing Tony Thompson. The video of Tony Thompson and Treston Irby (shows) that his last wishes were to put the group back together. So, what we're doing is we're fulfilling his last wish. It's not all about us. We already knew that it was going to draw some eyebrows and some criticism. We were already prepared or that, but as far as the fans– the true fans of HI-FIVE weren't just Tony Thompson fans. They were HI-FIVE fans. The name HI-FIVE is bigger than any one single member. Just to draw a parallel, The Temptations have had about 18 or 19 different members, but at the end of the day they're still The Temptations no matter who is doing their thing. It's about the group. We're just realizing that dream of keeping HI-FIVE alive. Of course we pay homage to Tony, because he paved a huge road for us to travel on at this point in our careers. We're just keeping it going. Big ups and rest in peace to Tony Thompson.
GFM: When HI-FIVE came out, there was a good amount of R&B male groups on the scene. Now there's hardly any R&B male groups. What do you think has happened to the group concept in R&B?
HI-FIVE: It's an industry issue. It's what the industry is feeding everybody. They don't look to that anymore. Groups cost money. The logistics of a group cost money–plane tickets, hotels– just having everybody on the same page in a group is not something that record industry executives really have time for anymore. They're looking for a one-hit wonder because of the way the music structure is now as far getting paid for your music. Everything is free in a couple of days. You could spend a million dollars on promotion and videos and this and that, but you're not guaranteed to get it back because in two or three days you can rip it off of YouTube or Mp3 Skull (.com) and get it for free, so they're not necessarily getting a return on the investment they would be putting into a group. Over the past couple of years that's been my personal observation of the reason why there aren't any popular groups anymore. It's because of that money turnaround–the record company can't make it back anymore (due to) the way that sales are.
GFM: What is your definition of Grown Folks Music?
HI-FIVE: Grown folks music is stuff that is not too raunchy so to speak. You have classy, romantic, you've got elegant and then you've got raunchy. Grown folks music is something that even if you're listening to it and your child walks through the door or through the room you don't have to go, 'well let me turn that off first.' It makes you feel good. It's music that you can listen to and groove to. You can drive in the car and keep driving miles and miles and miles. The HI-FIVE EP right now– that's what it gives to the industry right now.
GFM: If you could sum up in a few words where HI-FIVE is today in 2015, what word or what group of words would you want people to think of when they think of HI-FIVE today?
HI-FIVE: Classic, resurgence, triumph over tragedy.
HI-FIVE The EP is available now on iTunes, Amazon and www.bronxmostwanted.com
CONNECT WITH HI-FIVE
Facebook: www.Facebook.com/officialhifive
Instagram: officialhifive
Twitter: officialhifive
YouTube channel: BronxMostWantedEnt
Website: www.bronxmostwanted.com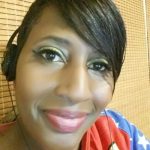 I ask questions of your some of your favorite artists.