"Different Kiss" is the new single from the recently released EP, "Hi-Five The EP" and is available on iTunes and all other digital music retailers now.
"Different Kiss" was written and produced by Shanell Red Irving for Phatt House Entertainment in conjunction with Bronx Bridge Entertainment. "We wanted to once again give our fans a song of true love. A song that the ladies and the men can relate when they are in love. A song about commitment," says Treston Irby (member of Hi-Five).
Click on it, and let us know what you think.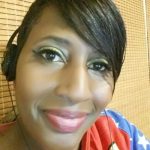 I have questions. Artists have answers.