Check out "SUNSHINE" from the legendary 90's Pop/R&B Group HI-FIVE. The up-tempo track was produced by Andre Ramseur and written by HI-FIVE member, Faruq Evans. About the song Evans said, "This song is about my love for my daughter. I never thought I'd have a lil girl, but when she was born she stole my heart. She's the air I breathe. My sunshine!"
Get "Sunshine" at iTunes and look for HI-FIVE to release a new album in early 2016.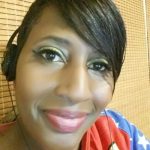 I have questions. Artists have answers.