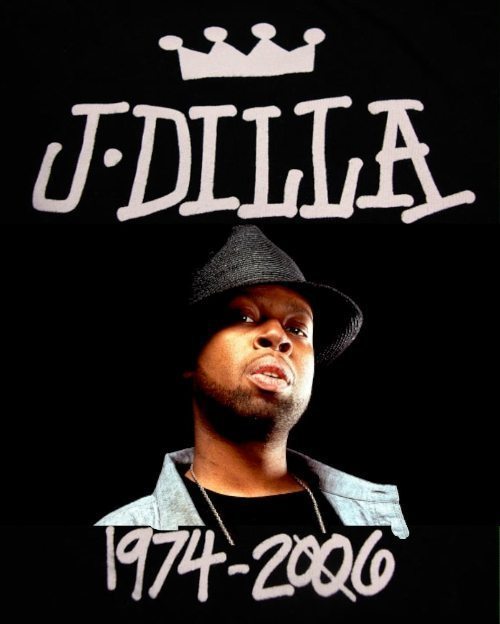 New Orleans Grown Folks, make your way to the 3rd Annual Official DILLA DAY NOLA presented by Pont:Productions and The soundCLASH N.O. on Saturday, February 7 at Gasa Gasa (4920 Freret Street) from 10 p.m. until 2 a.m. This annual tribute show celebrates the music of the late Hip Hop pioneer and Grammy-nominated music producer, James "J. Dilla" Yancey.
More than a dozen New Orleans artists will perform covers, remixes and interpretations of the production legend's catalog, along with original music of their own, inspired by J. Dilla. Proceeds from the show are set to benefit two local youth music production programs, NOLA MIX and NOYSE (New Orleans Youth Music Experience). Tickets are $10 advance and available via TicketWeb at www.gasagasa.com. $15 tickets will also be available at the door.
James Dewitt Yancey (February 7, 1974 – February 10, 2006), better known by the stage names J Dilla and Jay Dee, was an American record producer and rapper who emerged from the mid-1990s underground hip hop scene in Detroit, Michigan. According to his obituary at NPR.org, he "was one of the music industry's most influential hip-hop artists", working with and producing Award-winning acts including Janet Jackson, A Tribe Called Quest, De La Soul, Busta Rhymes, Erykah Badu, MF DOOM, Poe, The Roots, The Pharcyde and Common. Yancey died in 2006 at the age of 32 from Lupus and the blood disease thrombotic thrombocytopenic purpura.
THE LEGACY
Born of a Detroit jazz musician and a Detroit gospel singer, J. Dilla is known for his innovative approach to beatmaking, distinctive sound, and inspirational methods in collaborating with other artists. He produced more than a dozen Grammy-nominated and/or Grammy-winning songs over the course of his short yet prolific career. Dilla is regarded by musicians, music critics and academic fans as one of the best music producers of all time.
THE FUTURE
Shortly after his death in 2006, Dilla's mother and sometimes manager, Maureen "Ma Dukes" Yancey, launched the J. Dilla Foundation — an national non-profit organization based in Dilla's hometown of Detroit that aims to help fund music production programs for underserved youth in the core city, as well as work with the Lupus Foundation to fund Lupus research and treatment. Each year on the weekend of Yancey's birthday for the past eight years, "Dilla Days" are hosted in cities across American (and throughout the world) to pay homage to the music of J. Dilla and in turn, raise funds for the J. Dilla Foundation and local youth music programs.
CONNECTING THE DOTS
In 2013, New Orleans' hip-hop community staple, The soundCLASH monthly beat battle and MC showcase, linked up with representatives from the J. Dilla Foundation and Yancey Media Group to host New Orleans' first official "DILLA DAY NOLA." The soundCLASH events have since featured several guest artists from Detroit and beyond who worked closely with and published music with the late J. Dilla, creating opportunities for Detroit and New Orleans hip-hop artists to meet, perform and potentially work together.
GIVING BACK
This year's DILLA DAY NOLA will donate a portion of proceeds to two local youth music production programs: NOLA MIX and NOYSE (New Orleans Youth Sound Experience). Please visit each organization's website for more details on their youth music programming. These organizations were selected based on their core curricula focused specifically on teaching New Orleans youth skills in beatmaking, record production, sound engineering and DJ'ing — the crafts that J. Dilla was known for.
DILLA DAY NOLA 2015 LINE-UP:
META//QUIRK live band featuring members of Fo' on the Flo' (Uniquity), MadFro and more
AF the Naysayer (Red Bull Music Academy – New Orleans Ambassador)
Baron Amato (Inner Recess Recording Studios)
Mykia Jovan
Quest
A Scribe Called Quess
Slangston Hughes
Stefan Henry
Sybil Shanell
TANK (of Tank & The Bangas)
T-Ray the Violinist
Voice Monet
DJ Rik Ducci
DJ RQaway
Hosted by Tony Wilson and J. Money Red
SHOW DETAILS:
Saturday, February 7
Doors 10 p.m.
3rd Annual DILLA DAY NOLA
+ featuring META//QUIRK live plus DJ Rik Ducci and DJ RQaway, with 12 special guest vocalists
GASA GASA
4920 Freret Street
504-304-7110
www.gasagasa.com
Admission: $10 Advance | $15 Door
Limited Capacity. Early Arrival Suggested.
Ages 21+
TICKETS ONLINE HERE: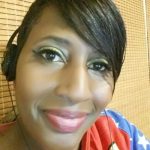 I ask questions of your some of your favorite artists.