Elder Goldwire McLendon performing on BET's Sunday Best. Photo credit: BET.com
Grown Folks Music had the wonderful opportunity to speak with Elder Goldwire McLendon. You may remember him best as the Season 3 first-runner-up contestant on the BET show Sunday Best. Now at 81 years of age Elder McLendon has been signed as a recording artist to Music World Gospel and has a CD out called The Best Of Elder Goldwire McLendon. Elder McLendon's story is an inspiration to all. It's never too late for dreams to come true. Check out the interview below.
From the Press Release—  At 81 years old, Elder Goldwire McLendon is the oldest American contemporary solo artist signed to a record deal. The spirited and charismatic McLendon has been singing for seven decades. Prior to his journey as a contestant on Season 3 BET's Sunday Best, where he was first-runner-up to Le'Andria Johnson, he has been ministering to people in song and words in his native Florida and Philadelphia.
McLendon auditioned for Sunday Best when the show came to Philadelphia, where he lives.  He says he was encouraged to audition by one of his spiritual daughters. "When she told me I should audition, I told her I had never heard of the show and that I was too old," he says. "But she kept pleading with me until I said okay." His daughter, Patsy, and granddaughter Tiera, who came up from Augusta, Georgia, also auditioned for the show that day. Neither made it through the preliminary rounds, but they stayed to cheer him on. "There I was, standing before Donnie McClurkin, Kim Burrell, Tina Campbell, and Kirk Franklin, and when I finished singing, Kim Burrell almost fell out of her seat," he recalls. "Then Donnie McClurkin said 'Well put on your Sunday best and meet me in New Orleans.' It was quite an experience.
On The Best of Elder Goldwire McLendon, he puts a contemporary spin on traditional and classic gospel songs, which were all produced by Stanley Brown. McLendon's first single is an upbeat rendition of Sam Cooke's "Jesus Be A Fence Around Me." He also offers a hand-clapping, foot-stomping rendition of "He's All Over Me." Written by Alvin Darling, this song gained international exposure when it was performed by Whitney Houston and Shirley Caesar in the movie The Preacher's Wife. He says the song has a special meaning to him.  "It expresses how I really feel because I know that the spirit of the Lord is all over me and it's keeping me alive—literally."  He performs a soulful rendition of "The Battle Is The Lord's," putting his own stamp on a signature song of gospel great Yolanda Adams, which was written by V. Michael McKay. McLendon's contemplative and worshipful version of the classic, "How Great Thou Art," written by Carl Boberg and Max Morris, is followed by a lively take on Edwin Hawkins' gospel treasure, "Oh Happy Day."   His performance of "I Know It Was The Blood," written by Chester D.T. Baldwin, takes him back to the church songs of his youth, and he takes the listener along for the ride. "The song has been a part of my nature ever since I first heard it as a kid," he says.  "I wanted to bring some of that old-time gospel to my version of the song." He rounds out the CD with a soulful take on the Staple Singers' classic (written by Alvertis Isbell), "I'll Take You There," which McLendon performed with Le'Andria Johnson on Sunday Best. "It was really something," he says of that duet.
Check out Elder Goldwire McLendon performing on Sunday Best: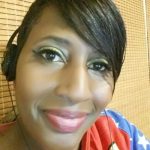 I ask questions of your some of your favorite artists.