In over 30 years and 14 albums, Incognito has not missed one funky, jazz-fusion beat. The latest project, Surreal, is one for your "Maximum chill-out kit", so the fact that this album was released this spring just in time for the summer is a plus. Newer members Natalie Williams, Vanessa Haynes, and Mo Brandis are featured on lead vocals on Surreal (check out Mo Brandis on "Goodbye To Yesterday", the first single from the album in the video below), but no need for the long-time Incognito to worry– Maysa is also featured on Surreal and does her thing. Pour yourself a glass of your favorite beverage and push play.
Favorite tracks: "The Less You Know"
-KKC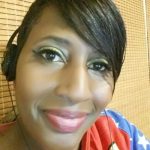 I have questions. Artists have answers.