Carmen Rodgers has gifted us with the sultry, breezy visual we all really need going into this weekend. Grown Folks Music is beyond pleased and proud to premiere the visual for "Again and Again" from Carmen Rodgers produced by another GFM Fave Nicolay.
Talk about a Summer Sound, "Again and Again" will take you to you to a destination that will blow the jasmine right through your mind.
"Again and Again" is a part of Carmen's Hello Human, Vol. 1 EP which you can purchase and stream right here.
Kudos to Carmen and her entire team in their production of this stunning visual.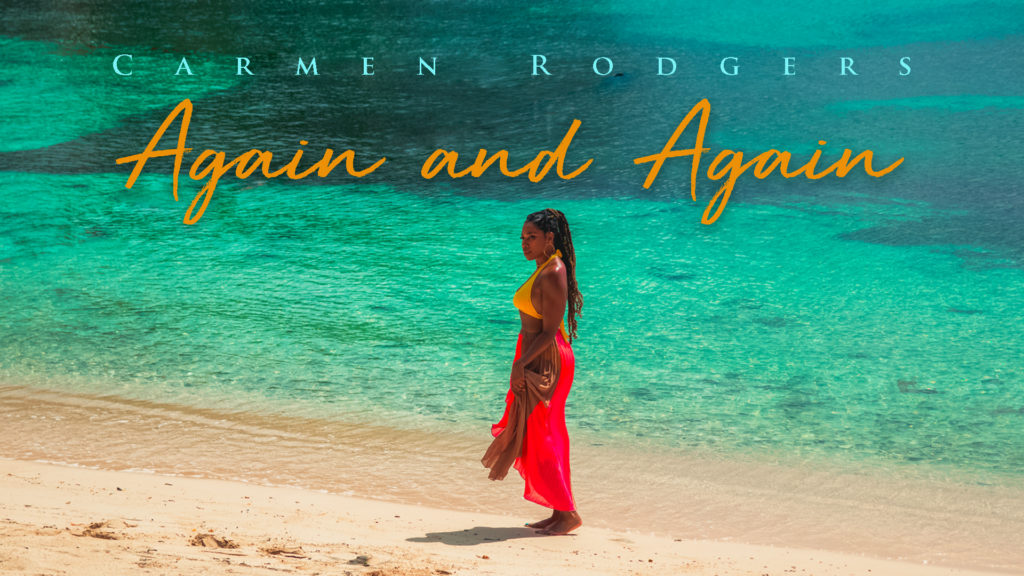 From the press release…
Don't call it a comeback. Although it's been almost six years since her last release, the work never stopped for Carmen Rodgers and that "sweet soul" voice. Between touring as a Solo Artist, on the road with producer and multi-instrumentalist Zo!, on stage and in the studio as Featured Vocalist and Songwriter with the wildly popular and dynamic Grammy-nominated band THE FOREIGN EXCHANGE, or writing music on multiple projects and having her own music featured on hit shows such as CBS' All Rise and the Netflix film Nappily Ever After, Carmen has kept our attention with her music and talents during the wait.
Now with the release of her highly-anticipated EP Hello Human, Vol. 1 produced on her own label Candigirl Music, Carmen will walk you through the human experience with keen self-awareness through love, intimacy, wonder, regret, and the quest for healing and wholeness. And with the release of video for her lush first single "Again and Again" produced by bandmate and frequent collaborator Nicolay of The Foreign Exchange, steady fans and newcomers to Carmen's world are in for a visual treat. Soul Bounce called the song "rapturous" and Soul Tracks refers to it as "sensual" while able to still "leave something to the imagination," and the video perfectly compliments these remarks. The viewer will be taken through stunning and scenic Negril, Jamaica, enticing them to escape with a lover or just their own imagination. Carmen has found her sweet spot with this sexy love anthem that has already taken listeners by storm.