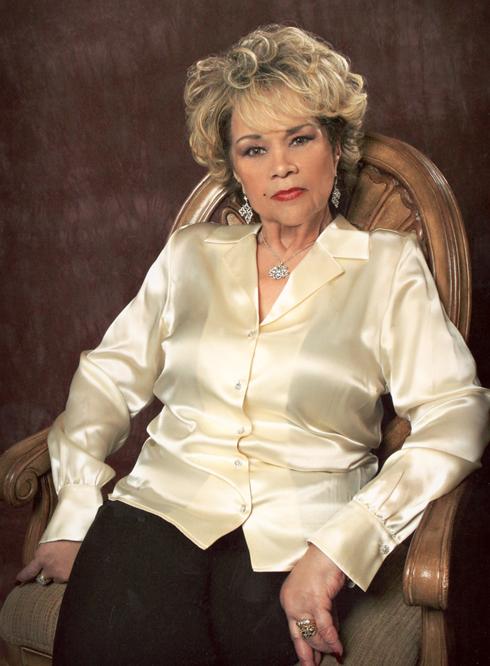 To be successful in one form or another in music is rare, but to be recognized as a singer par excellence in the arenas of Gospel, Jazz, Blues, R&B, Rock and Soul is incredibly special, to do it over the course of a nearly sixty year career is defined as Etta James.
Here at GFM we hoped that at the end of January our month long tribute to Ms. James in a much different way, but we realize that we have no control over the plan, we can only hope for the best for the family and friends at the most difficult time and wish all of them peace and comfort.
Many will mark this sad occasion with their favorite songs from Etta's career: we've dedicated the month of January to Etta as our Artist of the Month for that very reason and we will also have some very special musical tributes coming up this week.
Today, I wanted to reflect on something that I just realized in trying to put all that Etta James represents into perspective and that is what a true American Icon Etta James is. You know many have tried over the years to market this experiment known as America as: Baseball, Hot Dogs, Apple Pie and yeah you know the rest… but the real America? The real America is the Blues, Soul, Gospel, Jazz, Rock, the struggle, being an underdog and overcoming adversity, it's not always pretty but you learn to sing and play through the pain to make something lasting, a legacy.
Etta James was no ordinary "singer", Etta James was/is a force of nature. My wish and I can say with confidence that I know the rest of the GFM Team will join me in this, is that we can place the legacy of Etta James squarely where it needs to be: In the upper echelon of American Musical Treasures. More than a song Etta James was/is a movement. Her story is similar to and should serve as an inspiration for many of us, it takes a lot of hard work to be successful and even harder work to remain successful.
I know there is a microphone and a follow spotlight waiting for you on the other side, with a band like no other to back you up. Rest In Peace…

Ivan Orr is a multi-instrumentalist, composer, performer, and writer. A native of Charlottesville, Virginia Ivan was involved with the forming and nascent days of The Music Resource Center as its first Program Director. A graduate of Virginia Commonwealth University's Department of Music, Ivan currently resides in Richmond, VA where he maintains an active performance and production schedule while serving as the Music Editor for Grown Folks Music, a position he has held since 2010.