Just before Christmas 2011 GFM featured new R&B artist Luke James and his new single "I Want You". Luke James has been featured as a BET Music Matters artist, opened shows for Robin Thicke as well as written songs for Britney Spears and Chris Brown.
This week Luke James made his debut on national television at the 2012 BET Honors . Check out his performance and the interview here.
Luke James is currently a part of the BET Music Matters Tour
Source: Bet.com
Connect with Luke James on Twitter and Facebook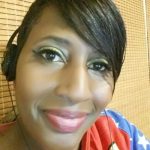 I have questions. Artists have answers.