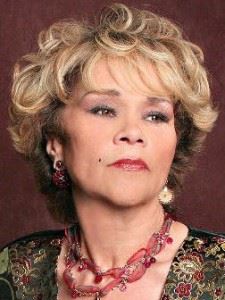 Etta James is the consummate soul survivor. We would be remiss not to honor her today on her birthday with a few words of tribute. Etta James is a Grammy Award winning singer/songwriter and was inducted into the Rock and Roll Hall of Fame in 1993. She is also a member of the Blues Hall of Fame and the Grammy Hall of Fame.
Now usually this is the part where I would just post a clip of "At Last" and call it a day. But this is Grown Folks Music and one of our main tenets is bridging the gap between generations musically and otherwise.
I had almost forgotten about the collaboration between Etta James and Def Jef. For some of our younger readers if you're not familiar with the name Def Jef you certainly know his work. Among his body of work he notably composed the theme to the Disney Channel hit show That's So Raven.
Collaborations like these are so important on many levels. One reason is that there is a lot of importance in validation. Every generation has their music that has a certain spirit, the music may change but the spirit doesn't. I believe that's what we see here, the connection of that spirit.

Ivan Orr is a multi-instrumentalist, composer, performer, and writer. A native of Charlottesville, Virginia Ivan was involved with the forming and nascent days of The Music Resource Center as its first Program Director. A graduate of Virginia Commonwealth University's Department of Music, Ivan currently resides in Richmond, VA where he maintains an active performance and production schedule while serving as the Music Editor for Grown Folks Music, a position he has held since 2010.