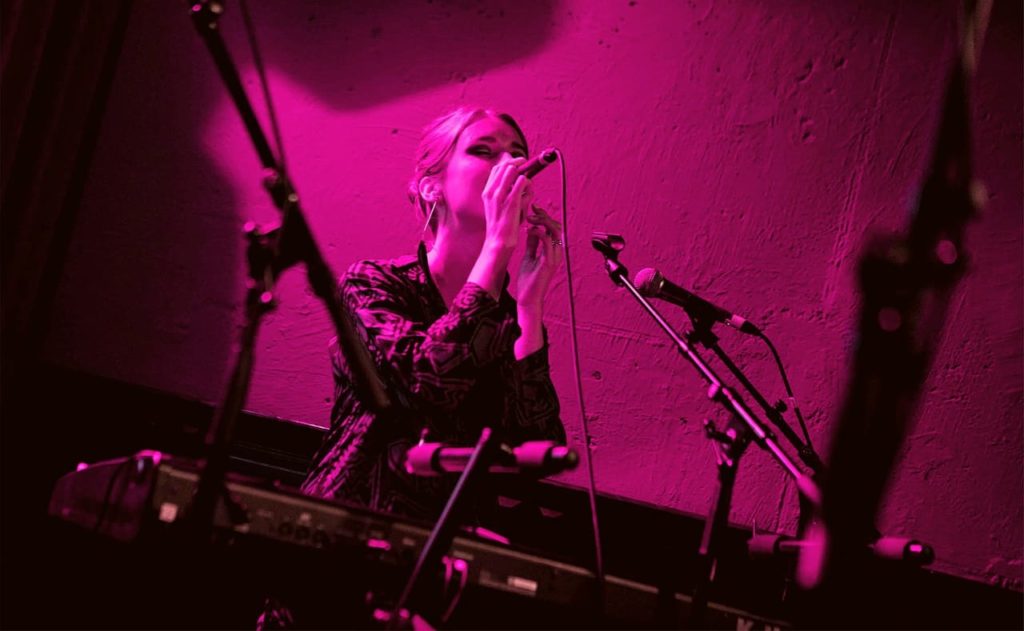 I believe that the answer to the question posed in the title of the post has to be a resounding yes! Lithuanian-born and UK-educated singer-songwriter Marija Clara has to know about you/us. The reason I make that declaration is that "About You" is a prescription of the "Just what the doctor ordered" variety. The song opens with the sound of an angelic choir and then Marija steps to the forefront to deliver a message and melody that is as compelling as it is soothing. Marija Clara has to have known about you/us because this a release we didn't know we needed arriving at a time we definitely need it.
#Growns here's what I need you to do… some time today after you've read this post, shared this post and commented on this post: Grab your favorite adult(or youth)beverage put on "About You" from Marija Clara and "Close your eyes and visualize" a world where great music lives and is not just a relic of a bygone era.
"About You" is the lead single from Marija Clara's upcoming EP "Deep Dive", set to be released early September 2020.
Marija Clara on 'About You':
"I wrote this song one unusually warm late August afternoon last year, while sitting in the living room of my small Buenos Aires apartment, looking out onto the terrace and giving in into the wave of romance that took over me by surprise. It's a song about being in awe. About being so infatuated with someone that you need to close your eyes to take it all in. The colours I used in the song are those that I saw that late August afternoon. The air was thick with layered soft hues of harmonies and the sky had vibrant tones of brass and soulful keys."
Artist Bio
Marija Clara is a Lithuanian-born, UK-educated singer-songwriter.
Her debut EP and the single "About You" are informed by her Jazz-background, whilst mainly drawing inspiration from Soul and R&B music, to create an eclectic and distinctive sound. Marija Clara's music fashions an immersive sonic experience, blending exquisite melodies, and soft, multi-layered harmonies and rhythms.
After an extensive musical education in her youth, Marija Clara spent most of her adult life in the UK first studying English Literature in Scotland, and
later going on to acquire a Masters degree at the Leeds College of Music. Based in Buenos Aires, Argentina since 2019, she remains closely connected to the vibrant Leeds and UK music scenes.
Together with her father, acclaimed Lithuanian Jazz saxophonist Petras Vysniauskas, she has been touring across Europe for most of her life. She now continues to do so as a solo artist, performing her original work across the UK, the Baltics, Germany, and more recently South America.
Her Debut EP is the culmination of a decade of songwriting and performing, but merely a starting point for more to come.
Over the years she has collaborated with up-and-coming artists such as Dokkodo Sounds, Ajimal, Tall Kingdom and has been mentored by a Grammy-Award-winning producer Dom Morley (Amy Winehouse, Adele, Sting). Influences and inspirations include Lianne La Havas, The Staves, Reuben James, Bruno Major, Victoria Monet, Laura Mvula, amongst others.
Follow Marija Clara on Instagram: https://www.instagram.com/marija.clara/
Ivan Orr is a multi-instrumentalist, composer, performer, and writer. A native of Charlottesville, Virginia Ivan was involved with the forming and nascent days of The Music Resource Center as its first Program Director. A graduate of Virginia Commonwealth University's Department of Music, Ivan currently resides in Richmond, VA where he maintains an active performance and production schedule while serving as the Music Editor for Grown Folks Music, a position he has held since 2010.