Curt Chambers brings a rock-meets-soul flavor on his first single "Grass is Greener". There is some great guitar work on the track–thus the rock flavor, but his vocals are smooth enough to appeal to the R&B audience as well. Let the truth be told, "Grass Is Greener" actually sounds like a great crossover song that would do well… if it could get put on. He's rockin' the guitar backed with an uptempo beat and paired with solid lyrics. It reminds me some of the songs Bruno Mars put out like "Grenade" and "Just The Way You Are"– not in sound necessarily–but in feel. It just qualitatively feels like a good record that could be successful on the radio. Perhaps the unofficial test of the song's radio friendliness is the fact that my six-year-old immediately picked up on the catchy hook (although he does repeat it several times; giving you a chance to catch it) and proceeded to sing it even after the song went off.
Curt Chambers is a Grammy-nominated songwriter for his contribution to the song "Finding My Way Back" by Jaheim. He has also worked with Eminem and as music director for Eric Roberson. He was the lead singer/guitarist for the Philadelphia-based group Franklin Bridge. Franklin Bridge was a top-ten finalist on Simon Fuller's Fox TV show The Next Great American Band.
Connect with Curt Chambers and download his new digital album One Way Ticket here
Get to know more about Curt Chambers–watch the video below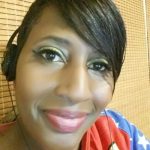 I have questions. Artists have answers.