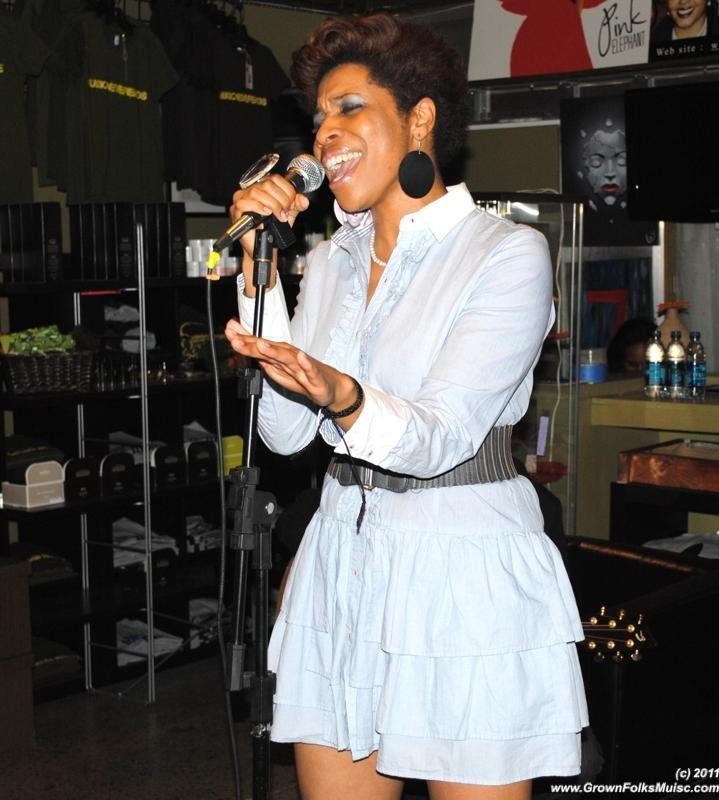 Hola grown folks!!!
It's ya girl, WestStyle Chronicles here to bring you another great event with our partners Music Addikts and Harmony In Life! In this special "Hot Mama" series, the crowd was entertained by the female voices of Gabbie McGee, Salakida and Carmen Rodgers. Check out their acoustic performance videos and some of the pics from the event. Oh, and you might catch some familiar faces like Phonte & Zo! from The Foreign Exchange in the house.
As always, we must give a huge shout out to our other great partners, Jodine's Corner and Mood's Music!!! 🙂



Hope is a music enthusiast and continual student of photography. Also known to rock out a quiet church or elevator with her current ringtone, Tom & Jerry's Uncle Paco, "Crambone".