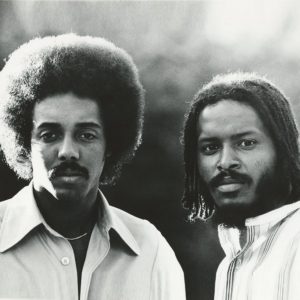 James Mtume's friend and musical partner for many years, Mr. Reggie Lucas passed away less than a week before a teleconference interview he granted a group of media including Grown Folks Music. Understandably still shaken, Mtume said that he was processing Mr. Lucas' death by listening to the music they created together.
Speaking of the music, the only subject Mtume said he'd hoped for a little more elaboration on in the episode of TV One's Unsung about his career [the episode aired the day after Mr. Lucas' death] was that of the songs he and Reggie Lucas created, but he understood the time constraints of the program.
"They kind of just mentioned them. They could of played an excerpt from "The Closer [I Get To You]". They just mentioned, 'Okay he wrote with Reggie these songs,' and then they named them. A lot of people may not remember names, but if they heard like 15 seconds they'd say, 'Ohhh!' Especially with Phyllis [Hyman] "You Know How To Love Me". Like I said, I understood. You've got 42 minutes," Mtume said.
"We Meant Something To Each Other"
Mtume courageously spoke about Reggie Lucas, who he described as "kind to everybody". He shared how they met and began to work together and he explained what he believed they gained from one another as musical partners.
"I was with Miles Davis for about two years and then Reggie joined the band On The Corner. I would say about a year and a half later– we used to room together then we started talking about writing. We were just messing around and started writing together. As I said on the Unsung piece, Reggie was much more ahead of me in terms of R&B. I was writing jazz primarily. I'd done three jazz albums. [In] making that transition, Reggie was very helpful to me," said Mtume. "What I think I brought to Reggie was a sense of melody and different kinds of chords. I played percussion and keyboards. I had a more simplistic approach which kind of became evident. The first song where I wrote the actual chords and melody and we collaborated on lyrics and the beat section was "The Closer I Get To You" with Roberta Flack and Donny [Hathaway]. We meant something to each other. My level of R&B got better being around him and I think my contribution to him was a more simplistic understanding of melody. We wrote a lot of songs. "The Closer I Get To You" [and] "Back Together Again" with Roberta Flack and Donny [Hathaway], Stephanie [Mills] "Whatcha Gonna Do With My Lovin', "Never Knew Love [Like This Before]", Phyllis Hyman "You Know How To love Me", "Two Hearts" with Stephanie [Mills] and Teddy [Pendergrass]. We put the work in."
"An Agreeable Process"
Mtume added that he and Lucas never had major disagreements or conflict during their years of creating music together. "It was real chemistry," said Mtume. "I'm not saying we didn't make suggestions. If I came with something, maybe he'd make a suggestion about an alteration or I'd make a suggestion to him. Everybody has a different style. Some people write better when there's conflict. That wasn't our thing. I can honestly say that. I'm not just saying that to sound like we were just like "peace", but creating music was always an agreeable process for us. We would make adjustments to each other or suggestions, but nothing that rose to the level of conflict."
Unsung
When asked if he was satisfied with his Unsung episode, Mtume said he felt the episode covered a lot in the time allotted. He expressed the most gratitude for the highlight of the special bond between himself and Miles Davis.
"I think they got a lot in. They dealt with my swimming career, my relationship with my biological father and the father that raised me. Most importantly, it could have been a hell of a lot more, but I'm just glad they put it in– my relationship with my mentor Miles Davis. That's the greatest entertainer we've ever produced," said Mtume.
"First of all you're talking about Miles Davis. Let's take a breath there. The man changed the direction of music three or four times… just the entire direction. To have this great artist choose you… he mentored a lot of people, but not like he mentored me. We would talk five or six times and week and he was schooling me about musical ideas and things for me to always rethink. I remember we were talking about music and I kept repeating something. He said, 'Man, you gotta stop that. You got to rethink music every time.' I talked about that lesson– every time you change your music, you gotta change your band. He said, 'Silence is sound. What you don't play is more important than what you play.' All these little lessons I really began to apply when I started writing R&B and pop. It was a father-son relationship– more than just I'm a member of the band. You see [how] it hit me. He died in '91. Still, at that moment when she asked me the question, for some reason all those thoughts started running through my mind. I couldn't talk. That showed you the level importance that it was. He was telling me things that I would be able to do before I did them. He predicted that I would be orchestrating and be composing. Not just songs. He said, 'I can see you doing film.' And what happened? I do New York Undercover. I do a movie named Native Son. I scored the music for that. Stuff I did 20 years after he was telling me I was gonna do it," said Mtume.
Changing and Expanding
Mtume was very definitive about what he wants to be remembered for when it comes to his half of century as a contributor to music.
"Changing and expanding dimensions. I started as hand drummer and a keyboard player. Later on I started writing. I started producing. Then, I put my own band together and then I started scoring for film and television. That's a lot. I've been doing this for 50 years. Most people don't evolve like that. It's almost like being like octopus developing more tentacles. I just could never stay in one spot and be satisfied with that. That was never the driving force for me. It was to continue to move from jazz to funk to R&B to composing," said Mtume.
James Mtume is Black Music History. Follow him on Instagram. Watch his episode of TV One's Unsung here.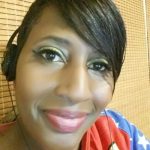 I ask questions of your some of your favorite artists.