#Growns I come to you humbly today in the spirit of help. I believe music to be a healing and soothing force. "Bä (On My Mind)" from new artist Natani is truly music from, for and by the soul. In my listening I've found "Bä (On My Mind)" to be a gateway to the stories I tell about the loved ones of mine who have transitioned.
The lyric "You're always on my mind…" serves as an incantation of sorts and as the music plays, I am not only able visualize where I've been but also there's a sense of connection to the present and protection. I don't believe this would occur if it were not for the vibrant musical sensibilities contained in the performance and production.
There is a warmth to Natani's vocal that evokes the call of someone who is in your life that's looking out for you. As some of you who frequent this page may know, I'm very interested in the backstory of the creative process, origins etc., etc., I would be remiss if I did not share the words of Natani herself as it relates to the creation of "Bä (On My Mind)".
"This song was inspired by my beautiful Mother who passed away 6 years ago. While looking for a title for this song I decided to google the word or should I say sound "ba" because as you can hear it is sung quite A LOT throughout the song haha… to my pleasant surprise I found out "Ba" in ancient Egypt is the supposed soul of a person or god, which survived after death but had to be sustained with offerings of food. It was typically represented as a human-headed bird. Pretty cool coincidence or should I say "Universe Alignment!" – Natani
In many corners of our world we are facing a myriad of losses that are unprecedented. Make sure to take care of yourselves. If possible and not risky, look after those who are in your circle. As you(we) go through this a day(and if we're being honest sometimes an hour) at a time, slow down, breathe and might I suggest a real moment of reflection with "Bä (On My Mind)" from Natani as your soundtrack.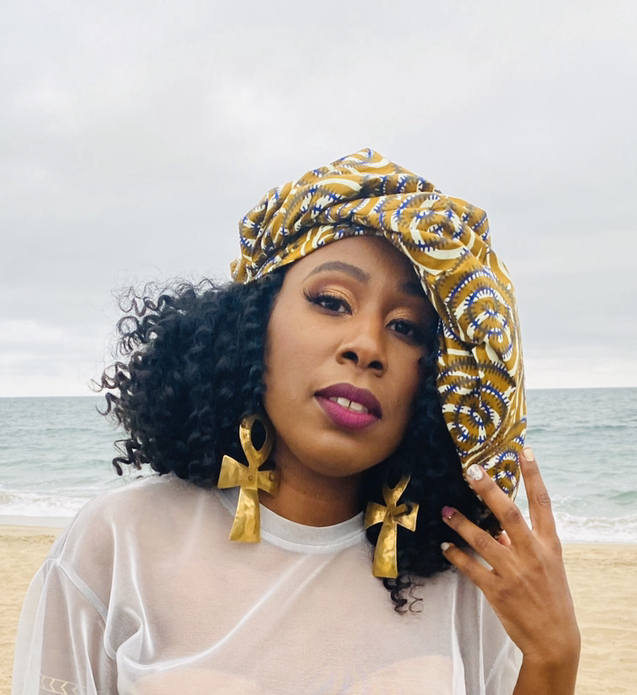 Listen on Spotify
Listen on Apple Music

Ivan Orr is a multi-instrumentalist, composer, performer, and writer. A native of Charlottesville, Virginia Ivan was involved with the forming and nascent days of The Music Resource Center as its first Program Director. A graduate of Virginia Commonwealth University's Department of Music, Ivan currently resides in Richmond, VA where he maintains an active performance and production schedule while serving as the Music Editor for Grown Folks Music, a position he has held since 2010.