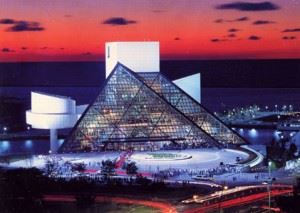 Congratulations to the Rock and Roll Hall of Fame Class of 2009. Special, special big ups to Run DMC for being recognized as the innovators and legends that they are. JMJ would be proud.
Here they are:
Jeff Beck
Little Anthony & the Imperials
Metallica
Run-D.M.C.
Bobby Womack
Run DMC "Sucker MC's" (Live 1984) f/Special K and Kool Moe Dee

Permalink
DJ's Tribute to Jam Master Jay (Kid Capri, DJ Premier, Jazzy Jeff & Grandmaster Flash)
"Throw your J's up!"

"Sweet Little Angel", Albert Collins, Buddy Guy, B.B. King & Jeff Beck

Little Anthony and The Imperials (Hits Medley)
Timeless!
Metallica "Fade To Black" (You can't front on this performance)

Permalink
Bobby Womack -"I Wish He Didn't Trust Me So Much" (doesn't get much 'realer' than this, this is some Grown Folks 'ish)
"How can he be so blind
We've both got the same good taste
He should know when he's gone on business trips
I cant help watchin' his woman
Cause I'm losin' my grip

I wish he didn't trust me so much
I think he really trusts me too much."