Photo Credit: Memphis Music Hall Of Fame Website
The city that has long been, and continues to, undeniably, serve as the fulcrum for music's most original creators is Memphis, Tennessee. Social, political and economic circumstances and a preternaturally musically included population catalyzed a vast array of musical genres to interact and intersect, creating a distinctive sound that shook the world. For practitioners and devotees of blues, gospel, jazz, rhythm and blues, soul, country, rockabilly, rock and roll, hip-hop and more, Memphis has been a destination, both real and metaphysical, for those who both make and appreciate the great music with which it is so rightfully identified.
This year, almost 60 years after a teen aged Elvis Presley first walked into Sun Studios to record a keepsake for his mother and almost a century since "The Father of the Blues," W.C. Handy, penned Beale Street Blues, Memphis pays tribute to those who put it at the center of world's musical map with the launch of the Memphis Music Hall of Fame. Under the leadership of Memphis Mayor AC Wharton and the administration of the Smithsonian-developed Memphis Rock 'n' Soul Museum, the names of the 25 inaugural Memphis Music Hall of Fame inductees were announced at a press conference on Tuesday, October 16, 2012 . The reveal was held at The Warehouse at 36 East G.E. Patterson Avenue in downtown Memphis. As the name implies, the facility is a converted warehouse that has been the site of several national music video productions.
An iconic list of many of music's top names reflects the fact that Memphis boasts one of the world's richest musical legacies, and a plethora of world-famous music-related landmarks, including Sun Studios, Beale Street, Stax Records and Elvis Presley's Graceland, the second most visited residence in the world. Mayor Wharton commented, "Everywhere I go, people know Memphis, Tennessee. Every country around the world recognizes Memphis as the epicenter of music. The establishment of the Memphis Music Hall of Fame will lend focus to this fact, and pay tribute to the musical pioneers and icons whose contributions to our culture and our heritage, both locally and globally, are unequalled."
The inaugural inductees were selected earlier this year by a Nominating Committee of local and national music professionals, including studio owners, producers, authors, and historians who discussed and debated at length who would be tapped for induction based on a variety of criteria. Those inductees will be honored at the MMHOF's first induction event that is set for Thursday, November 29 at PM at the Cannon Center for Performing Arts in downtown Memphis.
The Memphis Music Hall of Fame website, including tributes to each inductee, a showcase of new Memphis musicians, and education components, as well as Hall of Fame social media tools, also launched on October 16, 2012. Tickets for the November 29, 2012 Induction Ceremony will also go on sale that day, and will be available through www.ticketmaster.com.
Memphis Rock 'n' Soul Museum is located at the corner of Third (legendary Hwy 61, "Blues Highway") and 191 Beale Street at FedExForum, the city of Memphis' premier sports & entertainment complex. The museum's exhibition, "Rock 'n' Soul: Social Crossroads" was developed by the world famous Smithsonian Institution as part of its 150th anniversary celebration. The museum is open seven days a week from 10 a.m. until 7 p.m. Additional information is available at (901) 205-2533 or at www.memphisrocknsoul.org.
2012 Memphis Music Hall Of Fame Inductees:
B.B. King
    Dewey Phillips
Elvis Presley
George Coleman
Howlin' Wolf
Isaac Hayes
Jerry Lee Lewis
Jim Dickinson
Rufus Thomas
Willie Mitchell
Jim Stewart & Estelle Axton
Sam Phillips
Al Green
Bobby Blue Bland
Booker T. & The M.G.'s
Jimmie Lunceford
Lucie Campbell
Memphis Minnie
Nat D. Williams
Otis Redding
Professor William T. McDaniel
Staple Singers
Three 6 Mafia
W.C. Handy
Z.Z. Top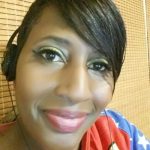 I ask questions of your some of your favorite artists.