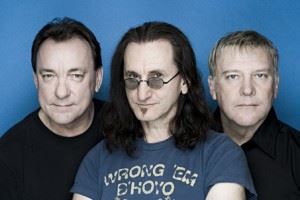 B-I-G congratulations to iconic Canadian Rock Band Rush has been inducted into the Canadian Songwriters Hall of Fame. Forty years of excellent musicianship, songwriting and still going strong, this is a well deserved accomplishment. Will your favorite artist be able to say that??
Sixteen songs including: Tom Sawyer
, Limelight
, The Spirit Of Radio
and Closer To The Heart
were all inducted. Up next… The Rock and Roll Hall of Fame? There has been a long standing debate as to why they've been snubbed for so long. While I was extremely happy to see Run DMC get their props, it's beyond time for Rush as well!