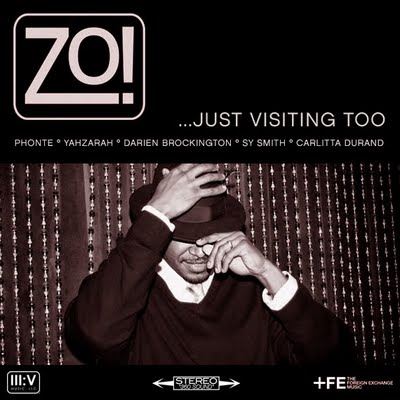 Fresh from the hit factory, also known as The Foreign Exchange camp is longtime bandmate and collaborator Zo! with an outstanding free EP of classic covers. The EP features other FE affiliates: Yahzarah, Carlitta Durand, Phonte, Darien Brockington as well as a lovely contribution from Sy Smith.
If his upcoming album SunStorm is anything like this, we're in for a special treat.
Click here for the download and check out the track listing after the jump.
Tracklisting:
1. Perfect Angel feat. Yahzarah
2. Nights Over Egypt feat. Carlitta Durand
3. Crazy You feat. Sy Smith
4. Holding You, Loving You
5. My Flame feat. Phonte
6. Somethin Special feat. Yahzarah
7. The Highways of My Life (Pts. 1&2) feat. Darien Brockington