The Legacy of Edwin Hawkins…We Shall Never Forget.
Growns join us as we remember the life and legacy of legendary gospel artist Edwin Hawkins. Mr. Hawkins has had one of the most notable careers in the genre of gospel music. With a resume compiling of  50+ years of musical credibility, he remains one of the originators of the urban gospel sound. I'm sure many of us remember growing up, hearing the world-renowned gospel record Oh Happy Day. Making its' debut in 1969, the gospel track has touched individuals far and wide. The Sunday morning inspirational hymn has served its' purpose in millions of churches and homes globally, and is still doing so today. Has many of us thinking of His goodness! Good ol' classic foot stompin' and hand clappin'! We shall never forget the graceful, angelic voices of the Edwin Hawkins Singers blaring through the sound systems nationally. Rest easy, Mr.Edwin Hawkins.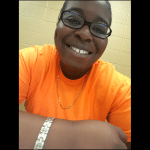 Mattie Brown is a Music Journalist, specializing in reporting and producing content for the R&B genre. Residing in Decatur, GA she obtained her A.A in Journalism from Georgia State University-Perimeter College. Mattie has always had a passion for writing, designing and editing. While pursuing her B.A at Clayton State University, her musical passion took her to new heights. "My love for R&B has kind of outweighed everything", she states. She has truly taken her craft and used it to her full advantage. Mattie joined the team of Grown Folks Music in the summer of 2017 as their Music Journalist and is continuing to pursue her education.