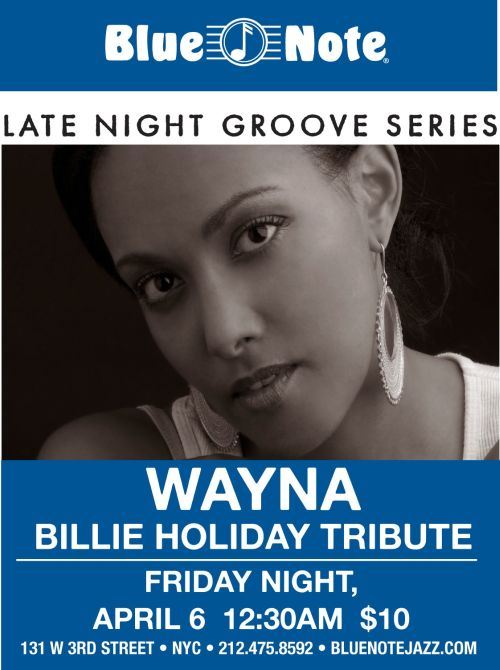 GFM Fam in the NYC area get ready for a special night with Wayna!
Hailing from the D.C. area, independent singer/songwriter Wayna received a Grammy nomination in the "Best Urban/Alternative Performance" Category in 2009, for her remake, "Lovin You" featuring Kokayi.
Wayna is currently in studio recording her third album which she describes as "fresh new sound, and collaborating with international talent, while still staying true to the essence of her musical calling". Giving us a taste of what's to come from this album, Wayna will be performing some of her new music at the BLUE NOTE on FRI APR 6, 2012 during their 'Late Night Groove Series' In honor of Billie Holiday's Birthday- April 6th.
Here's a quote from Wayna about the show: "Billie's voice and vulnerability remind me that honesty and being unique as an artist is everything. Her example gave me the confidence to be more of myself and to step into a totally new sound, and this is my way of thanking her."
For more info visit. http://www.wayna.net
Also as a cool promotion with the good folks from Joe's Pub that night for Kelli Sae's show- which starts at 9:30PM- to celebrate her new album 'Pure'- the Blue Note will honor $2.00 off admission to Wayna at 12:30am with their ticket stub.