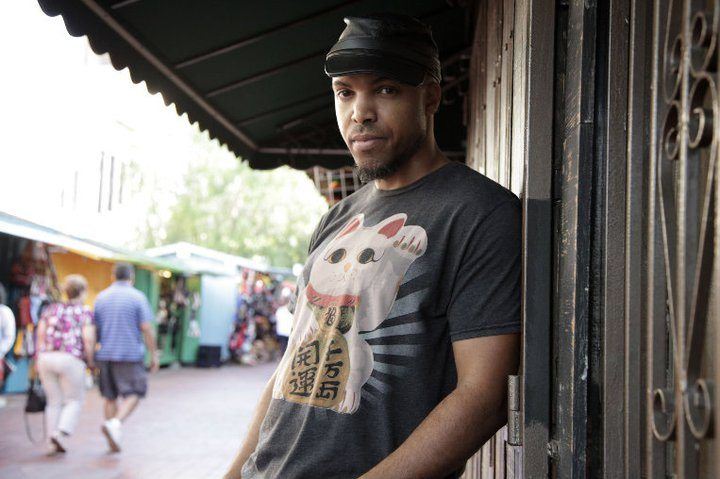 Upon first listening to "June" I was struck by the notion that Van Hunt has effectively created an all season soundtrack for many a somebody. This is life music, far closer to reality than any scripted reality show emanating from the Seacrest televicablenet. The sound is soft but not fluffy, there's an underlying pulse that if I could put a metronome marking on the low tide of the ocean that's where the tempo of this song would be. A melody that is not predictable(there are few turns and corners) and harmonically a mood that at times is reminiscent of "The Beautiful Ones". This is one of those recordings where the story and soundtrack are on equal footing, this is not background I like the beat so let's just put it on, no "June" beckons the listener to actively experience the performance.
Hit the down arrow on the player to download and tell your friends who enjoy this type of substance to do the same.
June by GrownFolksMusic
From the press release
Grammy-winning singer/songwriter/producer Van Hunt made his long awaited return last week with the online premiere of "June", his first new music in more than three years.
"June" heralds the hugely anticipated release of Hunt's extraordinary new album, what were you hoping for? The album – a joint venture between the Nashville-based Thirty Tigers and Hunt's own label, godless-hotspot – arrives in stores and at all digital retailers on September 27th.
"'June' was written to mirror a person's complicated moodiness," Hunt says. "Some people are called pessimists because of their persistent dourness – but I think they are optimists. Sorely disappointed optimists. The song is my attempt to make one, in particular, smile."
Hunt will unveil a series of new tracks each month leading up to release of what were you hoping for? with free downloads available at a range of blogs and music websites. In addition, free downloads will be available at Hunt's newly relaunched official website.
Furthermore, the Los Angeles-based Hunt and his crack band plan to hit the road in the weeks surrounding the album's release, marking his first national tour since 2008. A full itinerary will be announced shortly. A charismatic and engaging live performer, Hunt attracted critical praise touring both as headliner as well as alongside such diverse acts as Kanye West, The Roots, Coldplay, Mary J. Blige, Seal and Dave Matthews Band.
Ivan Orr is a multi-instrumentalist, composer, performer, and writer. A native of Charlottesville, Virginia Ivan was involved with the forming and nascent days of The Music Resource Center as its first Program Director. A graduate of Virginia Commonwealth University's Department of Music, Ivan currently resides in Richmond, VA where he maintains an active performance and production schedule while serving as the Music Editor for Grown Folks Music, a position he has held since 2010.