Ruben Studdard has not had the success with his records that some of the other American Idol winners have had. So, to get back into the game, he could have easily come out a with finger-snapping, bass-heavy, guest-rapping, sexually-over-the-top production for his first single. Instead he invokes an old-school sound, reminiscent of the Motown Sound, and he even pokes fun at the fact that he is now divorced. There is one thing here that is serious though–the vocals–they are as silky as ever. "June 28th (I'm Single)" from Ruben Studdard's upcoming album Letters From Birmingham due out March 13.
Connect with Ruben Studdard on Facebook and Twitter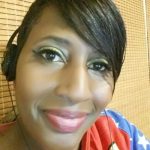 I have questions. Artists have answers.