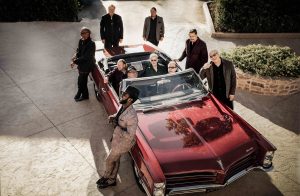 Tower of Power comes full circle in 2018 as August 13 marks the exact day the group formed 50 years ago in 1968. To celebrate, the group invites you to heading over to its Facebook page for a fan appreciation/Q&A session hosted by Emilio Castillo– one of the group's founding members.
"Celebrating 50 years together is a surreal experience. Recording with Producer Joe Vannelli and finishing 28 all new original songs has been a huge project and probably what may be the best work of our career. Touring at the same time while planning the filming of our 50 Year Anniversary Concert is like being in a whirlwind. People everywhere congratulating us and planning to fly to the concert from all over the world is just amazing. It's all one big blur right now. God, what a wonder," Castillo reflects.
Tower of Power band started the golden celebration in June with the release of its 25th album, Soul Side of Town and two sold-out release performances at the Fox Theatre in Oakland on June 1 & 2. Since then, the group has embarked on a tour, which included a gig at the Playboy Jazz Festival at the Hollywood Bowl and other cities. The band will be perform on its actual anniversary– August 13– and the day after, August 14 at City Winery in Atlanta. For more tour dates and cities, check out the band's website.
The release of Soul Side of Town is the centerpiece of a celebratory 50th Anniversary campaign that includes the re-release of four hard to find independent productions: The East Bay Archive Vol. 1 (a 1973 live recording from Boston), Oakland Zone (a 2008 release celebrated for the return of drummer David Garibaldi after several years away), Great American Soulbook (an all-star affair of soul classics featuring guests such as Joss Stone, Tom Jones, Sam Moore and Huey Lewis), and 40th Anniversary: Live At The Fillmore in San Francisco (a deluxe multi-disc CD/DVD collector's item loaded with great new live renditions of hits plus interviews with alumni past and present).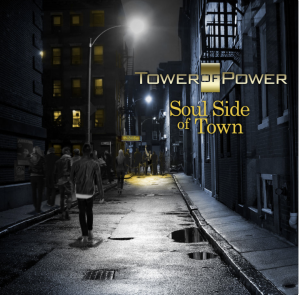 Soul Side of Town has 14 filler-free songs that delve into the golden canon of classics with a fresh approach to new material picking up the torch in all of the time-tested styles fans respect and love. It's the perfect backdrop for a hair-raising audio experience.
Comprised of funky vibrant and intricately woven songs that exhibit a wide range in musicality that's both modern and electrifying. From soon-to-be-classics like "Hangin' With My Baby," "Butter Fried" and "After Hours" to the funky "Stop" and love songs "I Can't Stop Thinking About You," "Love Must Be Patient and Kind," "Let It Go" which is a heart-throbber, and "Do It With Soul" for the people providing the soundtrack for generations to come.
About Tower Of Power
Since its formation in Oakland, California in 1968, Tower of Power has forged a reputation as a crack band of high achieving musicians fluent in all realms of Soul, Funk, Rock and Pop music with a sophistication and punch like that of a Jazz big band.
Along with veteran members Emilio Castillo, Stephen "Doc" Kupka, and David Garibaldi , TOP consists of guitarist Jerry Cortez, Bassist Marc van Wageningen, Hammond B3 organist/keyboardist Roger Smith, 1st tenor saxophonist Tom Politzer, and trumpeters Adolfo Acosta and Sal Cracchiolo. Soul Side of Town is also blessed with not one but two lead singers: outgoing Ray Greene (now in Santana) and incoming Marcus Scott (boldly introduced on several selections, including "Hangin' With My Baby"). Outgoing legendary bassist Rocco Prestia pursues a new chapter in teaching, recording new music and putting together a new band in Las Vegas. The 10-piece Tower of Power band is prepared to throw down the whole year with a celebratory tour that will include sweet spots around the globe.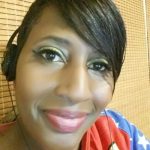 I ask questions of your some of your favorite artists.