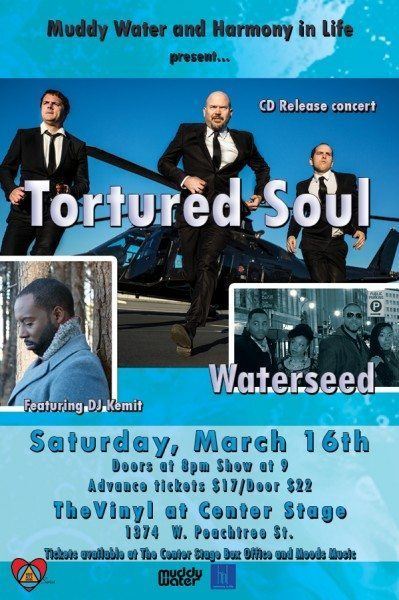 Hola mi GFM familia,
Yes, it's your girl WestStyle Chronicles giving you the 411 to the shows that "must be" on your personal calendar. On Saturday, March 16th, funk soul group, Tortured Soul will be headlining at The Vinyl at Center Stage. Special guests will include Waterseed, DJ Kemit and Brand New Heavies' N'dea Davenport. To get a taste of what you'll experience, check out their live performance at the Java Jazz Festival. Advance tickets are $17 and available at Moods Music and The Center Stage Box Office. Doors will open at 8pm and showtime will start at 9pm.

Hope is a music enthusiast and continual student of photography. Also known to rock out a quiet church or elevator with her current ringtone, Tom & Jerry's Uncle Paco, "Crambone".