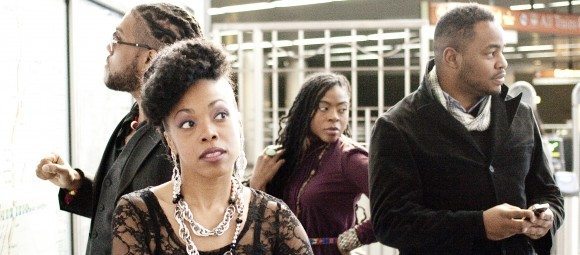 All the way live. As it was as it should be. That was one of the takeaways from my experience last Saturday at what is fast becoming the place to be every first Saturday of the month here in Richmond, VA. Live. As in alive, as in interactive. Energy. Exchange. People. My point is that in this over-saturated landscape where everyone is "in the lab", "on the grind" and about to "drop some hotness" it is beyond refreshing to experience music that is at once engaging and skillfully executed by wait for it… musicians. I have to call it like I see it. Some may see if differently as is the prerogative of all, but experiences like these serve as a "rubber meets the road" reminder that no matter what, music is to be experienced up close and personal.
For that reason and many more I thoroughly enjoyed the experience of checking out Waterseed. We've reviewed their Wonderlove projects here on GFM and I highly urge you to check both part 1 and 2 out. But the recordings only tell a part of the story. The circuit is completed and the electricity is evident when you hear and see the compositions performed live. Waterseed's set of fantastic originals was bolstered by not only ample opportunities for crowd participation(sing-alongs and even dance-alongs) but also by two rousing covers of Junior's "Mama Used to Say" and Prince's "I Would Die 4U" respectively. The evening was capped off by a performance from RVA native Jon Bibbs who is a featured guest on Wonderlove 2.
Jarrard Anthony and his partner in this soulful venture were the most gracious of hosts, providing this old guy with a reserved seat that I regard as the best in the house. Jarrard Anthony got the evening going in energetic fashion by performing tune off his last project entitled "Lucky Day" which we profiled here. Jarrard was supported by the Chan Hall trio who provided great ambiance through several instrumentals to ready the stage for Waterseed.
Bottom line: If Waterseed is near your area, make the trip out to check them out. If you happen to be in the Richmond, VA area on the first Saturday of every month… make your way to the "Speakeasy" inside The Hippodrome Theatre to catch the Saturday Soul Social.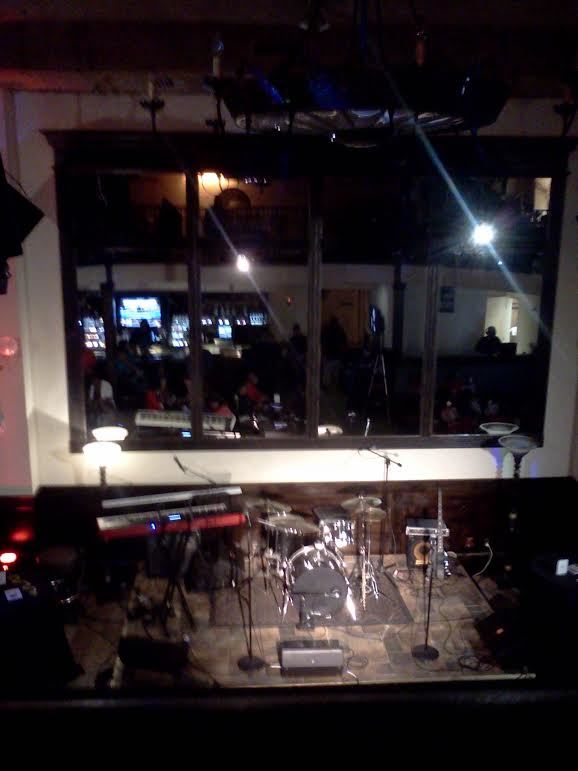 View from the best seat in the house at The Saturday Soul Social for GFM's self-professed "Love Man" Yes, I'm somewhat of a writer. Definitely a musician. No one's photographer 🙁

Ivan Orr is a multi-instrumentalist, composer, performer, and writer. A native of Charlottesville, Virginia Ivan was involved with the forming and nascent days of The Music Resource Center as its first Program Director. A graduate of Virginia Commonwealth University's Department of Music, Ivan currently resides in Richmond, VA where he maintains an active performance and production schedule while serving as the Music Editor for Grown Folks Music, a position he has held since 2010.