The R&B Forever concert on Friday, December 7, 2018 was an ambitious endeavor featuring several artists from your '90s playlists on one show at the State Farm Arena in Atlanta, Georgia.
Featured performers included Karyn White, Dru Hill, En Vogue, Blackstreet, Boyz II Men, Johnny Gill and Ralph Tresvant. Special guest hosts DJ Kid Capri and Atlanta's own radio personality Ryan Cameron also helped entertain the crowd between acts.
Full Disclosure: The concert was plagued by technical difficulties before each act, which resulted in lengthy delays in transitioning artists to the stage. Thus, the show ran an hour and a half past its scheduled end time and perhaps the most unfortunate consequence of all the delays was that Ralph Tresvant was not allowed to perform. He appeared briefly on stage with Johnny Gill to sing the New Edition classic, "Can You Stand The Rain."
Despite the challenges, the artists persevered and pushed through to deliver solid performances. All of them. The most memorable performances of the evening came from Blackstreet and Boyz II Men.
Enjoy our pics from the concert.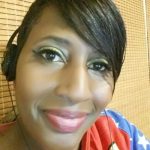 I have questions. Artists have answers.