You can tell if a song is good if other artists want to cover it or reinterpret it… even if their interpretation is much different or not necessarily as good as the original. "I Forgot To Be Your Lover" has been covered and sampled by Ludacris, Jaheim and even Billy Idol. Check out Billy Idol and Jaheim's versions below. "I Forgot To Be Your Lover" (1969)… by William Bell.
Billy Idol: "To Be A Lover"
Jaheim "Put That Woman First"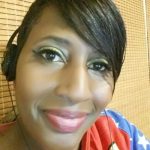 I have questions. Artists have answers.