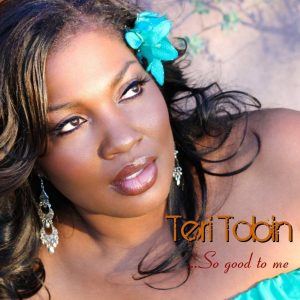 Teri Tobin Releases Sophomore LP 'So Good To Me' July 3, 2012
From the Press Release…
Phoenix, AZ – June 26, 2012:  Arizona-based Indie Soulstress, Teri Tobin announces the release of her highly anticipated sophomore studio album, So Good To Me via her own independent label, Sōl 2 Kēp Entertainment, set for digital release on July 3, 2012. The album is the follow up to Tobin's 2011 critically acclaimed international debut LP Love Infinity.
Fans and lovers of 'real music' got a taste of what is to come on the soulful eclectic, mid-tempo 13- song LP So Good To Me, when earlier this year, Tobin released the lead title track single, "So Good To Me" featuring Morris Alan, on her birthday—Valentine's Day. As a follow up to the first single, on May 22nd, Tobin dropped her second smash hit single entitled "Love Me."
"This album is a blending of songs about life and love," says Tobin. "Love Infinity was about love and its many facets and an example of how life can imitate art. On So Good To Me, I still touch on love (my favorite topic), but I'm also telling stories that hopefully some people can relate to in their journey to love."
GFM Family this is definitely going to be one for the collection make sure to keep up with Teri here and if you haven't had a chance to peep the interview we did with Teri last Fall head here to get in the know.

Ivan Orr is a multi-instrumentalist, composer, performer, and writer. A native of Charlottesville, Virginia Ivan was involved with the forming and nascent days of The Music Resource Center as its first Program Director. A graduate of Virginia Commonwealth University's Department of Music, Ivan currently resides in Richmond, VA where he maintains an active performance and production schedule while serving as the Music Editor for Grown Folks Music, a position he has held since 2010.