I can clearly remember as a youngin' watching my mother groove to this song and specifically asking her, "What is this record?" She replied "Green Onions", and I thought that was the craziest tune and title I'd ever heard. Chalk that up to immaturity, 'cause now I know that my momma and Booker T. & The M.G.'s were throwin' down.
Even if you don't know that name of the song you know "Green Onions". The groove is unforgettable and it's been used in several film and television commercials. "Green Onions" won a Grammy Hall of Fame Award and was added to the Library of Congress' National Recording Registry, which is a list of "culturally, historically, or asthetically important" American sound recordings. Enjoy.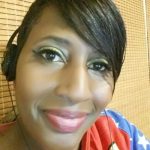 I have questions. Artists have answers.