"R-E-S-P-E-C-T…" You would have to be living under a rock to have never heard this song. Even if you'd never heard Aretha Franklin sing "Respect", chances are you've heard somebody somewhere sing this song… and it might have taught you how to spell the word.
"Respect" was orginally written and recorded by Otis Redding for Stax Records in 1965. Aretha Franklin recorded the song in 1967 and the song became a #1 hit, an anthem and a signature song for her. "Respect" won two Grammy Awards and was inducted in the Grammy Hall of Fame in 1987. Aretha Franklin's version of "Respect" gets so much respect that in 2002 the Library of Congress added it to the National Recording Registry.
"Respect", from Aretha Franklin's debut Atlantic Records album I Never Loved A Man The Way I Love You.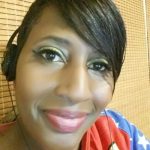 I have questions. Artists have answers.