"You won't ever find him where the rest go. You will find him, you'll find him next to me." Kinda diggin' Emeli Sande'. Love the pop catchiness of "Next To Me", but her soulful voice stands out clearly and the poetry is there too. She's telling a story. Look forward to seeing more of her. "Next To Me", by Emeli Sande' from her album Our Version Of Events.
Follow Emeli Sande' on Twitter
Get to know Emeli Sande' on Facebook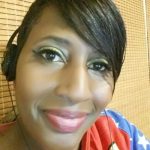 I have questions. Artists have answers.