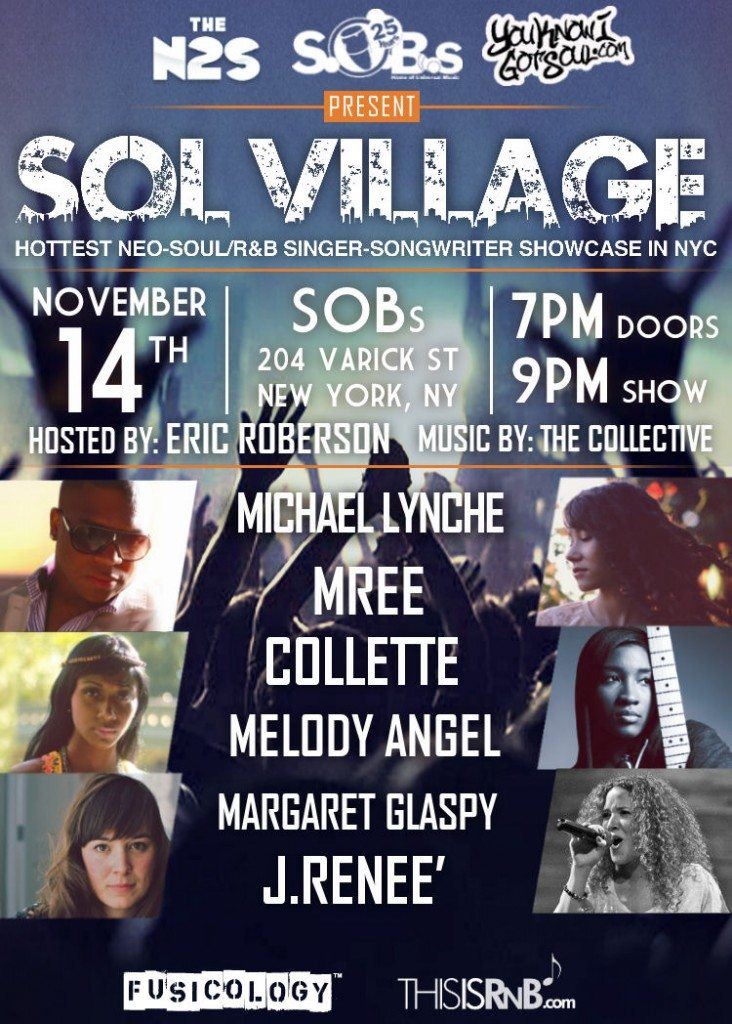 We always like to keep you in the loop of what's going on around town so for our "Grown Folks" in the NYC, listen up!!! On Wednesday, November 14th, Sol Village will feature some of the hottest soul/R&B acts on the scene. Host by Eric Roberson along with music from The Collective, this event will include musicians like Michael Lynche, Mree, Melody Angel, Margaret Glaspy, J. Renee and South Carolina native, Collette. Doors will open 7pm at the SOBs! Make sure you're in the house!!!
And speaking of soultress, Collette (http://www.collettemusic.com ), here is her latest single, Material Star from her sophomore release, Juneteenth Revolution scheduled for release December 4th! Here's a taste of what you'll experience from her upcoming performance at Sol Village.

Hope is a music enthusiast and continual student of photography. Also known to rock out a quiet church or elevator with her current ringtone, Tom & Jerry's Uncle Paco, "Crambone".