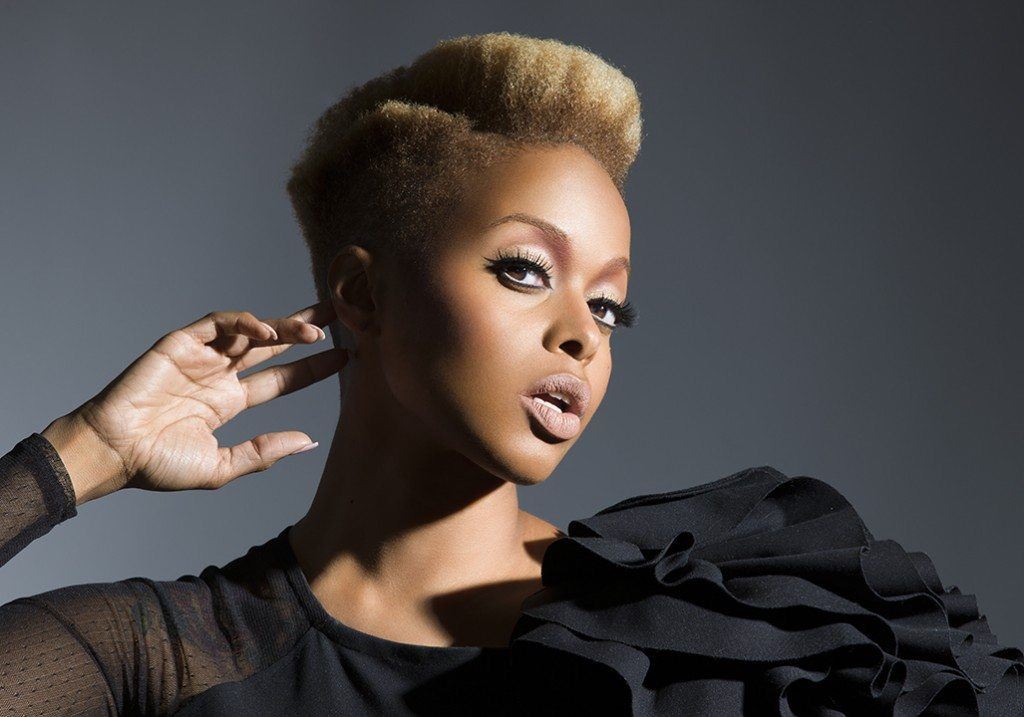 Change is an inevitable thing in life and I'm glad to see Chrisette Michele embracing it so beautifully with her "avant-garde" look and upcoming project. Inspired by her travels overseas along with the muse of her favorite fashion icons, Michele has teamed up with celebrity photographer, Derek Blanks for the creation of her upcoming mixtape project, Audrey Hepburn: An Audiovisual Presentation, featuring a collage of docu-shorts and photography fused with the sounds of Hip Hop, R&B, Jazz and World Music. Personally, I'm really excited to see this project. Being an admirer of Michele's voice and the visual arts, I can only imagine the audiovisual dimension this mixtape will incorporate.  Audrey Hepburn: An Audiovisual Presentation will be available for free download December 8th.
In the meantime, check out the "behind the scenes" video for her mixtape single, CHARADES integrating her new style she playfully calls "Rich Hipster".

Hope is a music enthusiast and continual student of photography. Also known to rock out a quiet church or elevator with her current ringtone, Tom & Jerry's Uncle Paco, "Crambone".