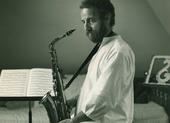 Two members of Chuck Mangione's band were killed in that tragic plane crash in Buffalo earlier this week. Saxophonist Gerry Niewood and guitarist Coleman Mellett were among the victims of flight 3407.

Here's an excerpt from a statement released by Chuck Mangione:
"I'm in shock over the horrible, heartbreaking tragedy of the crash of Flight 3407, which took the lives of my dear friends and band members….. I am grieving and praying with their families and friends."
The flight was scheduled for Buffalo, where they were supposed to perform alongside the Buffalo Philharmonic Orchestra at the Kleinhans Music Hall.
Our thoughts and prayers go out to the Niewood, Mellett and Mangione families.