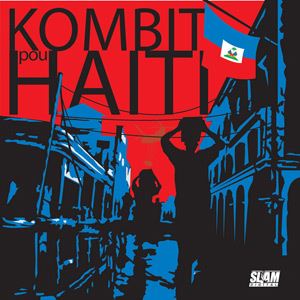 In this era of constant global connectivity when disaster strikes the response time has been reduced from days to hours, to in some cases, minutes. This same premise holds true in the artistic world as artists have answered the beckoned call of need in Haiti.
Chuck D and his Slamjamz label of artists have created this benefit album KOMBIT pou HAITI (which loosely translates to "coming together for the good of Haiti"). 100% of the proceeds from the sale of KOMBIT pou HAITI will directly benefit the Lambi Fund of Haiti an organization dedicated to helping Haitian communities rebuild and recover through building economic community enterprises such as sugar mills, grain mills and small businesses and planting crops to sustain local communities.
To buy the album and donate click here.

Ivan Orr is a multi-instrumentalist, composer, performer, and writer. A native of Charlottesville, Virginia Ivan was involved with the forming and nascent days of The Music Resource Center as its first Program Director. A graduate of Virginia Commonwealth University's Department of Music, Ivan currently resides in Richmond, VA where he maintains an active performance and production schedule while serving as the Music Editor for Grown Folks Music, a position he has held since 2010.