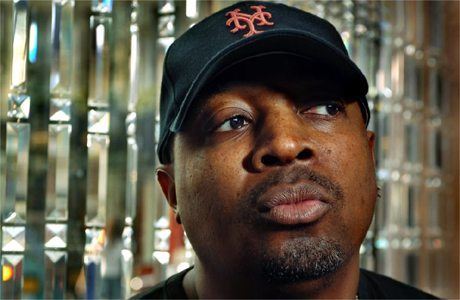 Chuck D has long been one of my favorite MC's and have caught many body scrapes and blows during barber shop discussions of Top 5 MC's lists. I don't care and I'll stick by it to the end. We can debate lyricism, tone, breath control, inflection, cultural relevance, longevity, hits, sales, influence etc. etc. and in my book, he still wins. The 12″ single for "You're gonna get yours"/"Rebel without a pause"/"Miuzi Weighs A Ton", changed my life and I haven't looked back.
And, if you think he's irrelevant and PE is no longer viable, I invite you to sniff around the technology, social & entrepreneurial fronts to see "what goes on, what goes on?? Well……. "
For that, and so much more, we salute Chuck D. Happy Birthday sir!
Permalink