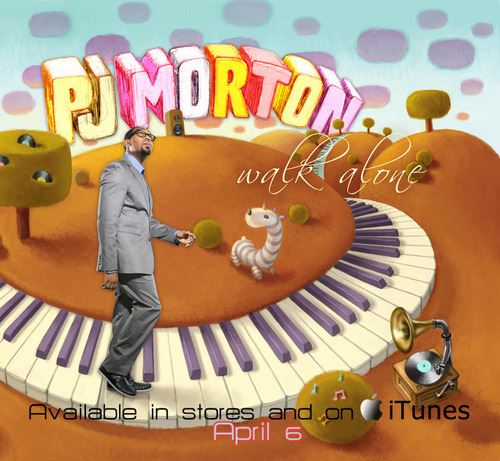 In an era where the landscape is far too littered with pretense masquerading as music, it is beyond refreshing and hopeful to review a project that is undeniably musical. PJ Morton has compiled a narrative that is unafraid to deal with the beauty and ugliness that we all deal with in life.
Musically speaking on Walk Alone PJ Morton has benefited from being an astute student of all that has come before him as well as forging his own path. Quite simply, it is the marriage of the classic and contemporary that holds sway here. I'm glad that PJ Morton chose to show us that there's nothing wrong with clever, sincere storytelling and a commitment to musicianship. These attributes clearly shine through on the project, which was part of the impetus for my opening statement. In other words(and I'm not trying to say this like I am the arbiter of all things musical): If you are going to make music, make music .
A few standout tracks for me are: "The One", "Love You More", "Son of a Preacherman" and "Walk Alone". Now, this is the part where we do our collective duty and instead of complaining about the sad state of music, we support the great and ignore the rest. It's hard to lament about things that we don't even know exist. If you are truly a fan of great music that you will be playing after 2010, Walk Alone is a must have for your collection.

Ivan Orr is a multi-instrumentalist, composer, performer, and writer. A native of Charlottesville, Virginia Ivan was involved with the forming and nascent days of The Music Resource Center as its first Program Director. A graduate of Virginia Commonwealth University's Department of Music, Ivan currently resides in Richmond, VA where he maintains an active performance and production schedule while serving as the Music Editor for Grown Folks Music, a position he has held since 2010.